Vernacular Studio's 101 Lounge + Café is a destination not just for the young professionals who now live and work in downtown Raleigh, but for the state and local politicians who represent them in the capital city too.
It's a place that celebrates the upbeat transitions taking place around it – and a space that revels in its own dualities.
"There's a lot of 'form meets function' there," said Chad Parker, one of the Vernacular partners responsible for its 2008 conversion from condo to bistro.  "That bottle display at the top of the steps features a bench that doubles as a storage locker.  And that plane up and over the second floor lounge hides all the plumbing."
Conceptually, 101 is based on the dichotomy of daytime and nighttime functions. By day, the lower level bistro offers quick, gourmet breakfast and lunch, its interior dominated by a bright, clean-lined aesthetic. The upstairs lounge acts as a support space to the bistro, providing overflow seating and a secondary kitchen for additional food preparation.
In the evening, the ground floor becomes servant to the second level, while its bar provides the spirits consumed in the lounge above. The lounge's atmosphere is relaxed yet refined, as emphasized by the Brazilian cherry millwork and complementary earth tones.
And it's still evolving, two years after it opened.  "It's kind of crazy, but we didn't realize how much it needed a conference room," Chad said.  So they added three screens and a multimedia center upstairs to form a daytime retreat.
It all serves a loyal following of Raleigh residents in a rapidly recovering downtown district.  "We've been there when it's so packed you can't even get up the stairs," Chad said.
For more on 101 Lounge + Café, go to http://www.101raleigh.com/.  For more on Vernacular Studio, go to http://www.vstudio3.com/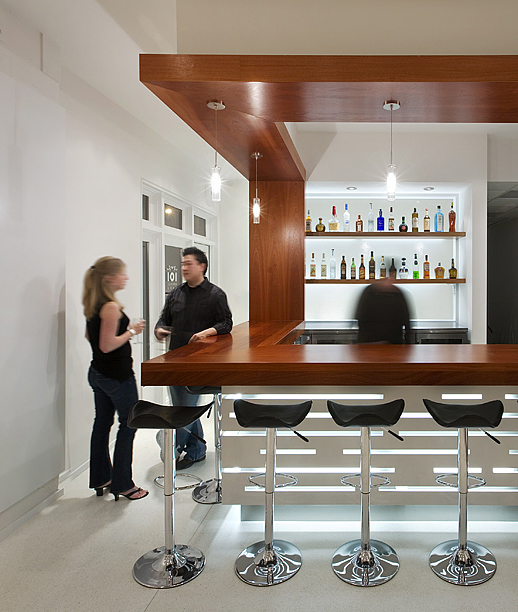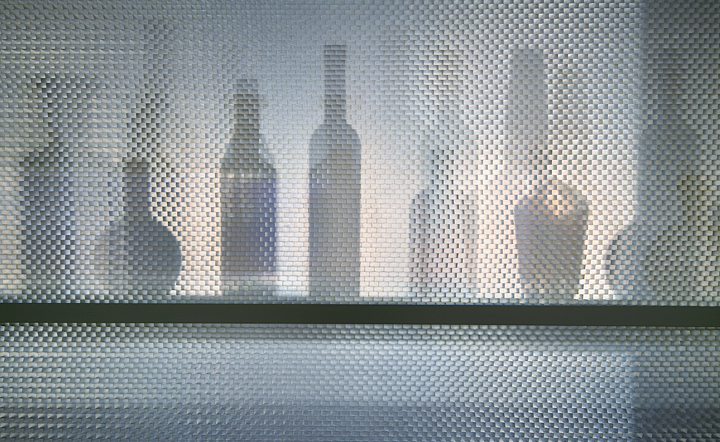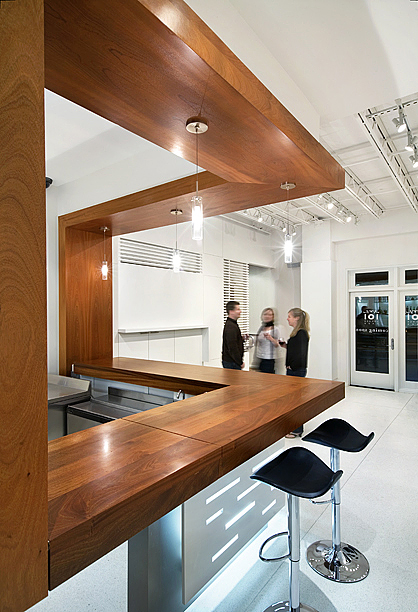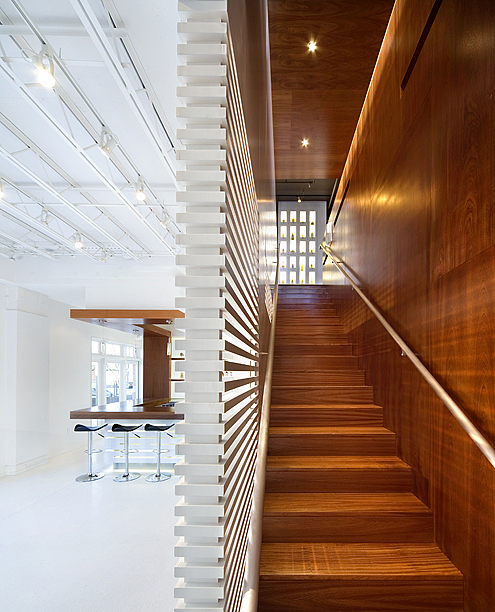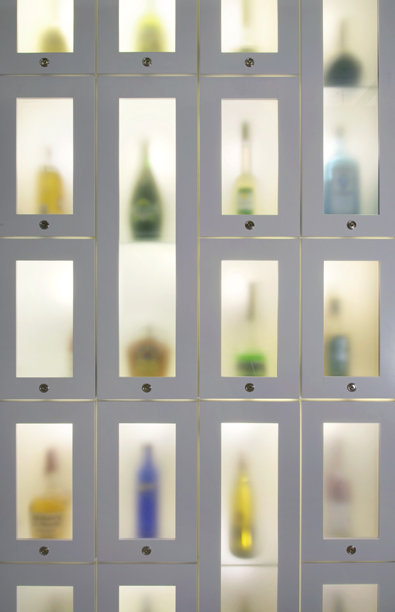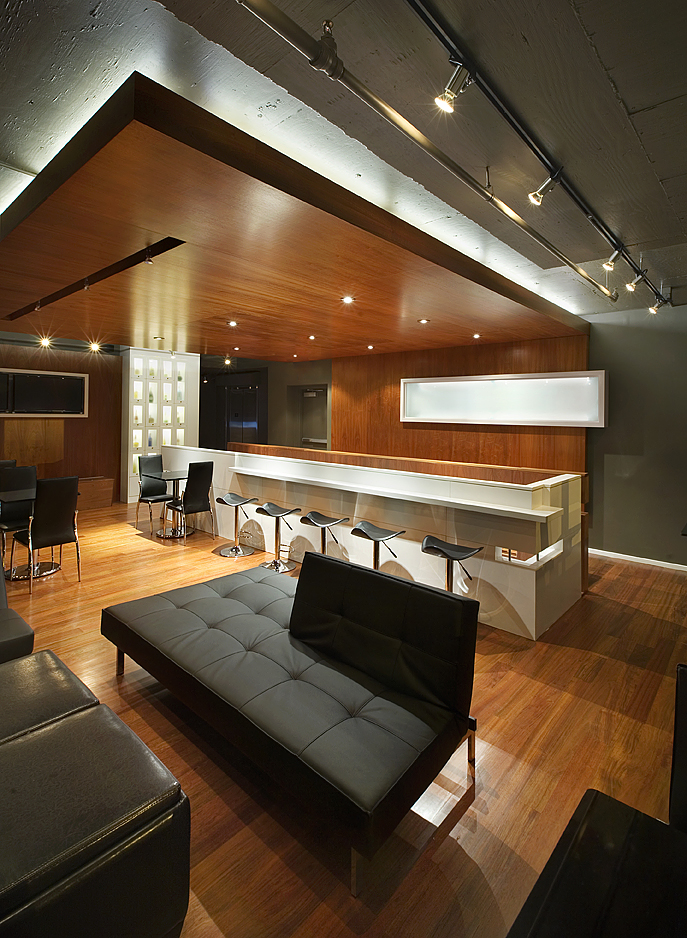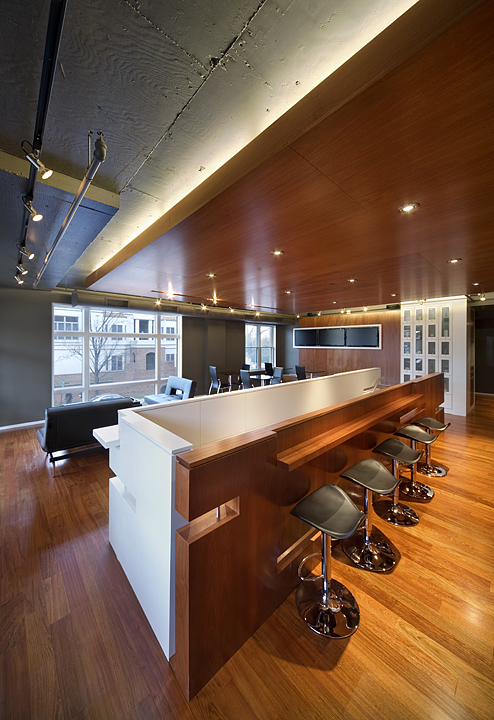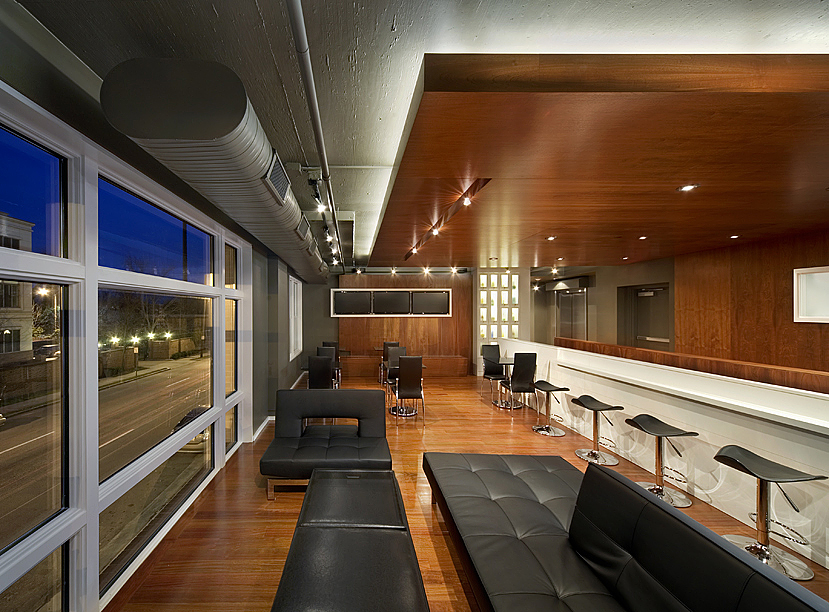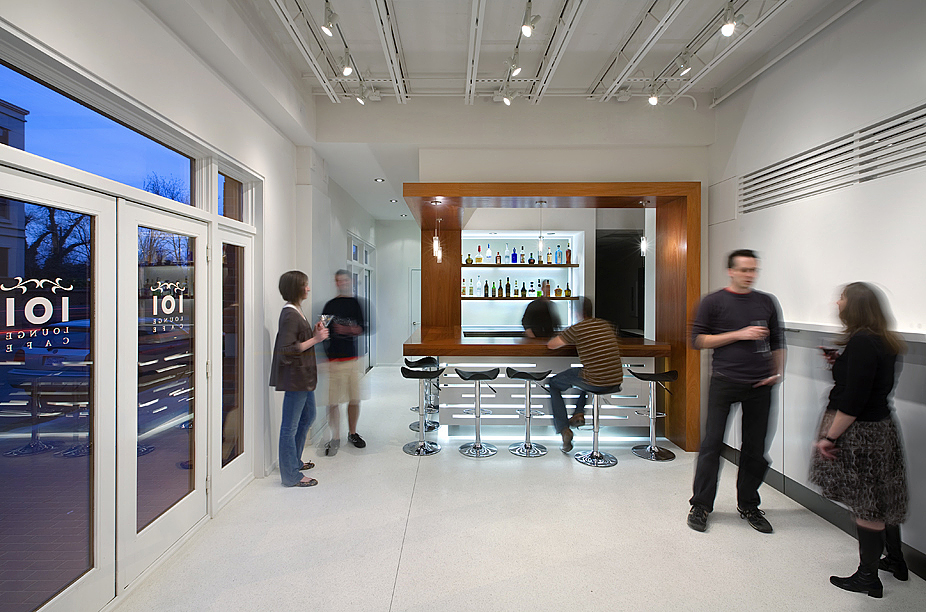 Photography by Mark Herboth
View Images:
Tags:
101 Lounge + Cafe
,
bistro
,
lounge
,
vernacular