Photographer David Lena not only had the good fortune to shoot a classic, mid-century modern residence in Southern California recently – but also the sensitivity to appreciate fully the rarity of this carefully restored and expanded masterpiece.
"It was striking how stark and clean the geometry was," he said. "There were dark wooden beams that created a frame of walls and ceilings throughout – and that was broken up by glass that keeps it open. There was this beautiful sense of privacy and transparency."
Architect Ray Kappe designed the Sunset Plaza home for a site in one of the canyon areas north of Sunset Boulevard in Los Angeles. He'd started his practice there in 1954, and by the time this house was built in 1957, he'd completed twelve projects, some already winning awards.
This house was originally a 1,900 sq.ft. post-and-beam residence, built of redwood and glass for the Eric Lowens, a mature couple involved in furniture design. Now it's been beautifully updated with great attention to detail by a new owner working with Kappe. The result is a new 2,700-square foot residence by contractors Tom Hinerfeld and Joanne Costello of Hinerfeld-Ward Inc.
The master bedroom was expanded with a bath and dressing room, and a new bedroom was added. The existing swimming pool was replaced with a lap pool. New landscaping and the warm glow of the interior help capture Kappe's trademark sense of quiet.
"The best part of the house? The pool is wonderful," Lena said. "There's something magical about the master bath with the Zen garden too. And the lifestyle of the new owner meant that there was almost nothing there in terms of furniture — and that helped me capture the mystery of the home. I took four shots at dusk – I had to prepare the shots in advance, so I could go one to the next very quickly.
"The experience of being there was just really nice," he said. "There was this expansive feeling to it all, and a sense of tranquility." For more on David Lena Photography, visit: www.davidlena.com. For more on Ray Kappe, go to www.kappedu.com. For a video of Ray Kappe, go to http://archrecord.construction.com/features/0908Kappe/0908Kappe.asp For more on Hinerfeld-Ward, Inc., go to http://www.hinerfeld-ward.com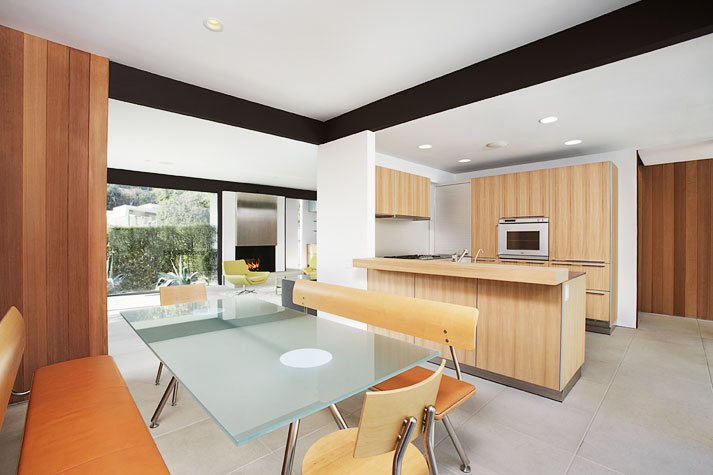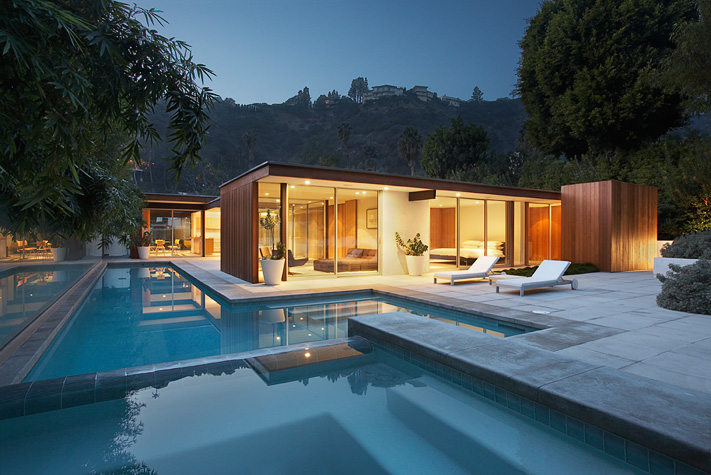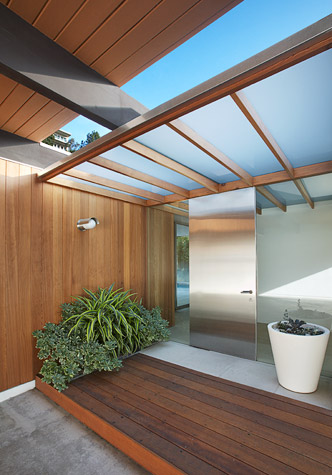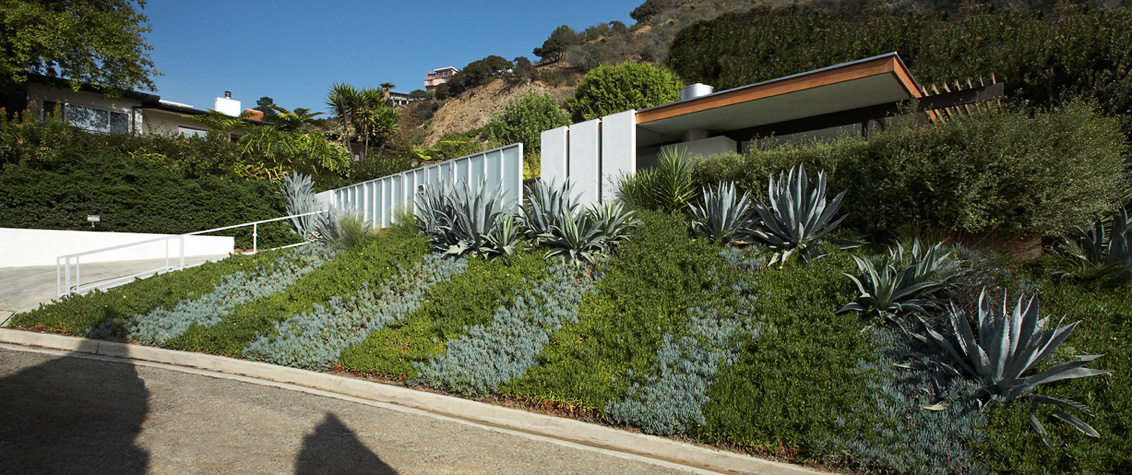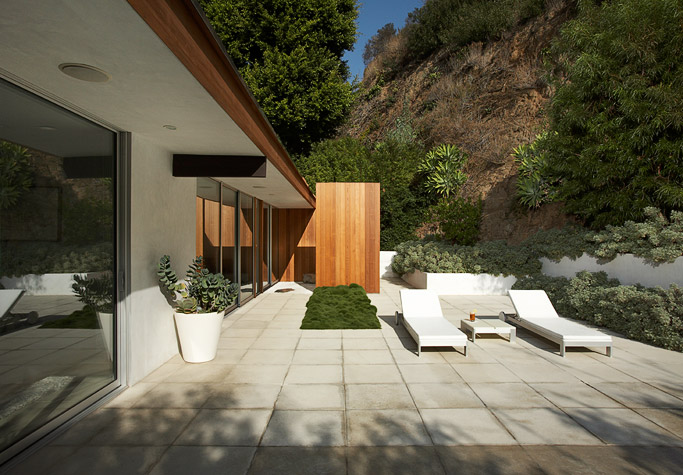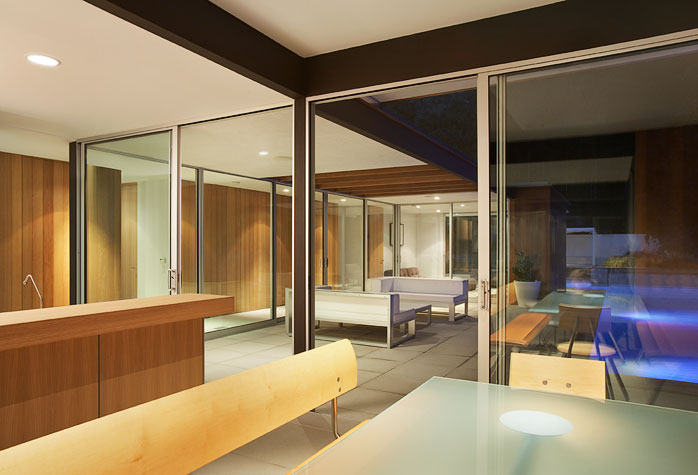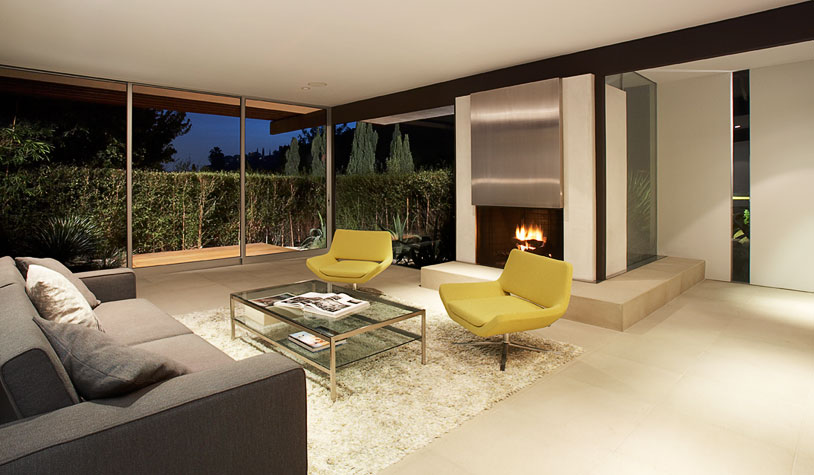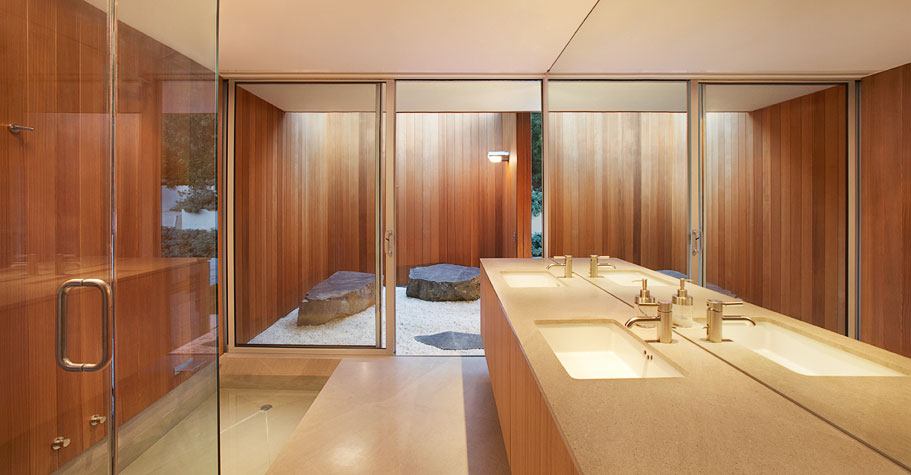 View Images:
Tags:
featured
,
Los Angeles
,
Mid-century Modern
,
Ray Kappe