Barrett Studio Architects in Boulder, Colo. designed the Wee Ski Chalet for a client who dreamed of living at high altitudes – without the high impact.
Embedded into a ski resort, it's accessible only by snowmobile during winter – a cozy retreat planned as a zero-energy home.
Highly insulated, with efficient structured insulated panel (SIP) wall systems, it also features a photovoltaic (PV) array housed on a reclaimed shipping container workshop. It uses passive solar siting and wheat board interiors to help with the home's low environmental impact. And its footprint is tiny – just 1,103 square feet.
Inside, heat from the sun is stored in the thermal mass of the stained concrete floor. This simple, passive system is so effective that even on snowy days, the owners say they sometimes don't need to fire their woodstove for heat.
Outside in the winter, skiers slice down a hill above the chalet, with privacy ensured by tall pines surrounding the site. The peeled timbers supporting decks on either side of the home were designed to echo teepees built by children in the surrounding woods.
In the summer, ample eaves & overhangs shade the main entry and living areas during the heat of the day, keeping those inside cool and comfortable.
The Wee Ski Chalet's intimate scale brings people together to share its spectacular site, while its sustainable measures help it tread lightly on the land.
It's a winner of the 2008 AIA Colorado Award for Sustainable Design.  See more at http://www.barrettstudio.com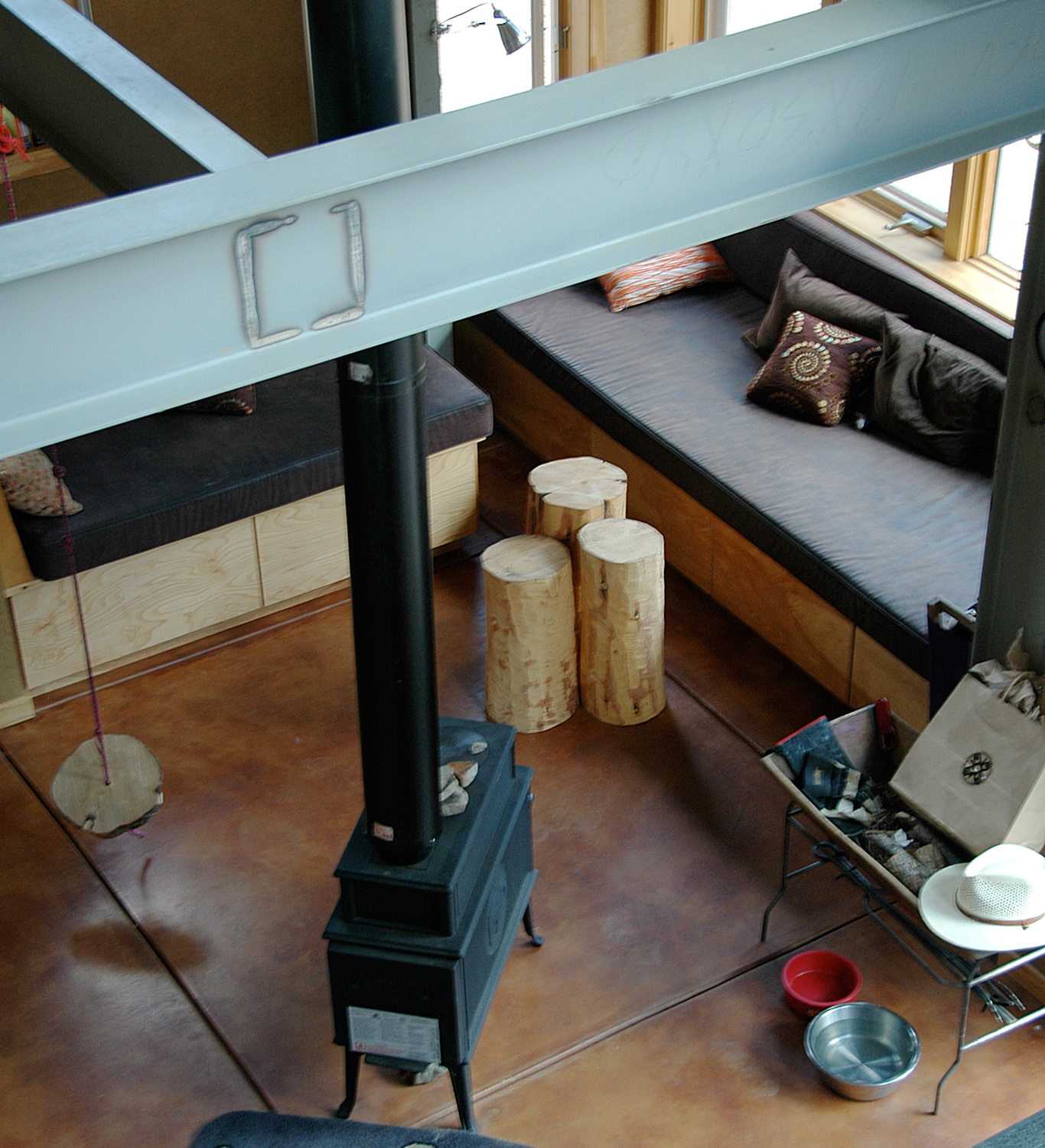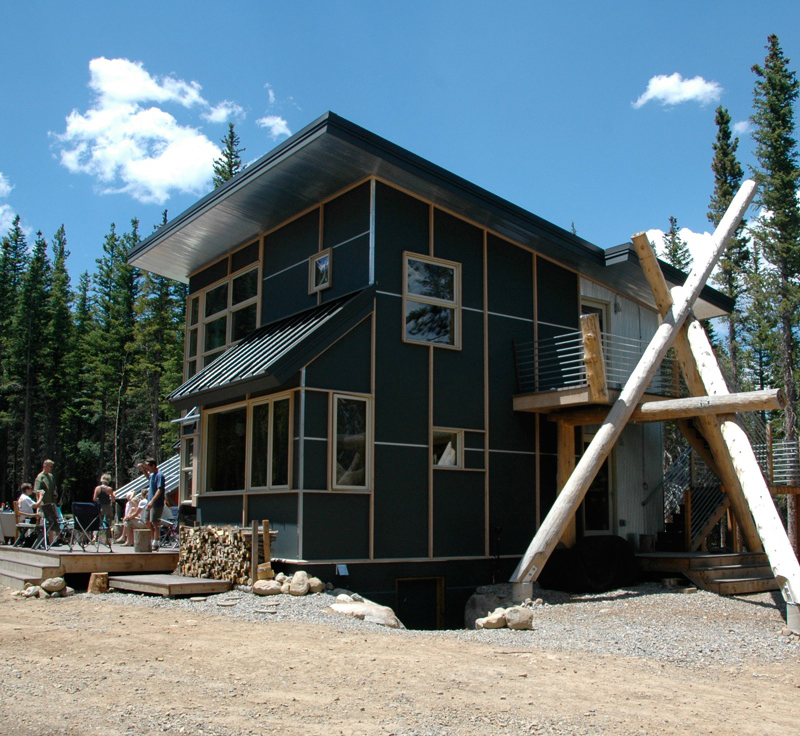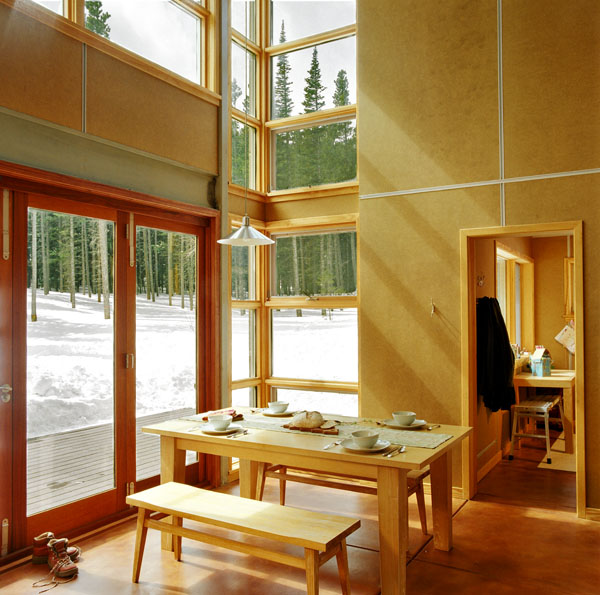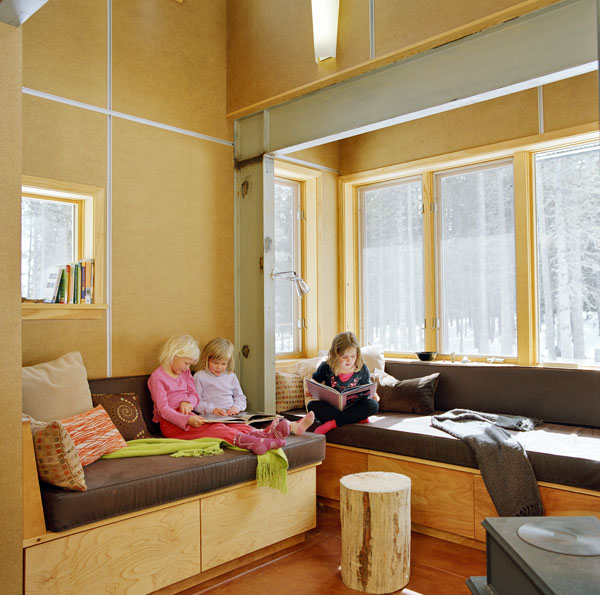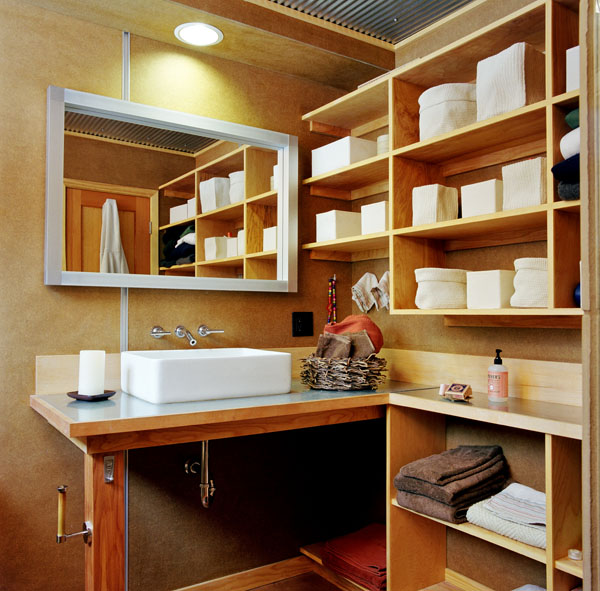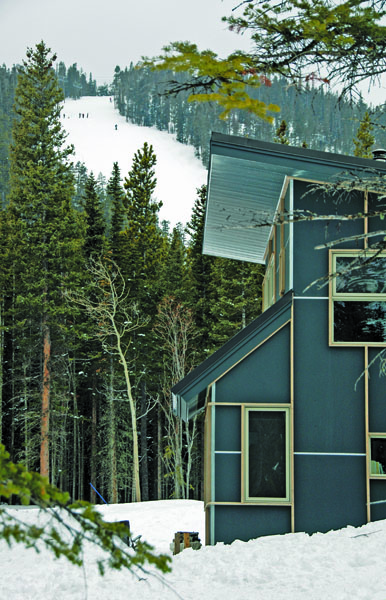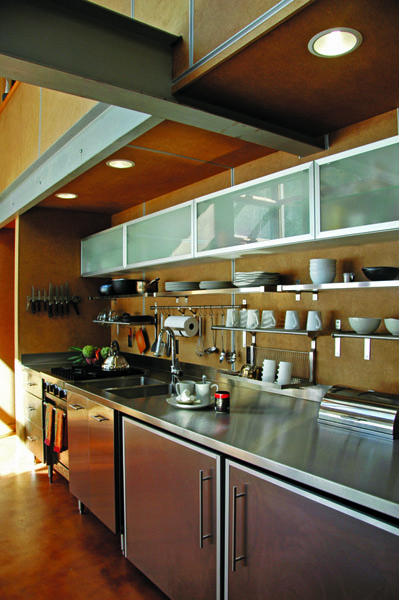 Tags:
chalet
,
photovoltaic
,
SIP
,
sustainable
,
zero-energy