Deborah Carnes Christie describes herself as a lawyer, a dilettante and a designer.
The 60-year-old Chapel Hill resident just added author to her list of titles.
Her first book, "Green House, The Story of a Healthy, Energy-Efficient Home," was published this week to give readers a sense of the step-by-step process of residential design-build. She's written it from the point of view of an owner who's thought about, designed and built her own home, and learned some lessons along the way.
"What I wanted to get across was that this is a thoughtful process, rather than just design for the 'Wow!' factor," she said. "When some people think of designing, they think of modern architecture or energy efficiency, but very few think about what's healthy, or barrier free or low maintenance."
Those were some of the issues that concerned her when she started to think seriously about designing her home in 2003. "When you put all of them together, plus security, safety, air quality and basic things like lightning rods, you really do have to think things through. And then you want it to look gorgeous in the end," she said.
She found that her early sketches for the home turned out to be fairly faithful to the final product. Once she knew basically what she wanted, she turned to Carrboro-based architect/builder John Hartley for help. "He helped design the house for free," she said, and then presented a set of plans to her with a fixed price and fee, though there were allowances within his contract for major elements.
Her 208-page, soft-cover book is available from www.amazon.com, at http://www.healthyhouseinstitute.com/bv_173-Green_House, by emailing Deborah at dchristie@nc.rr.com, and in independent book stores in the Research Triangle area and at Whole Foods.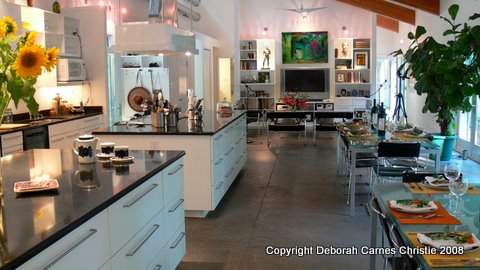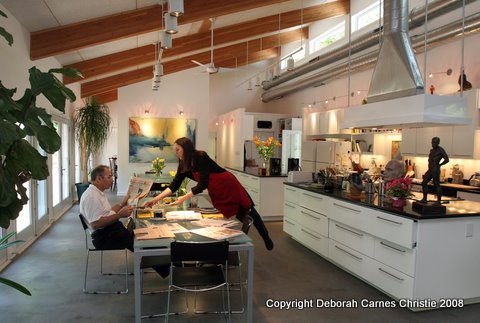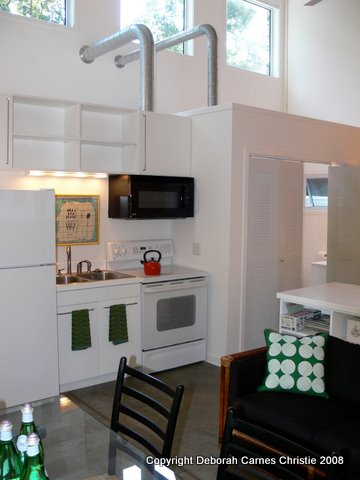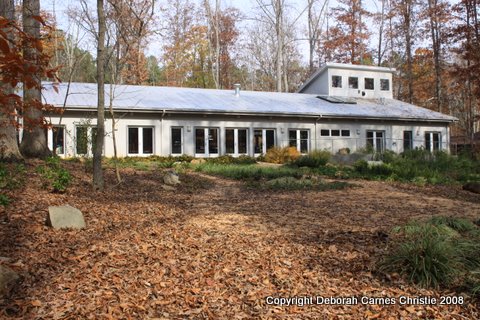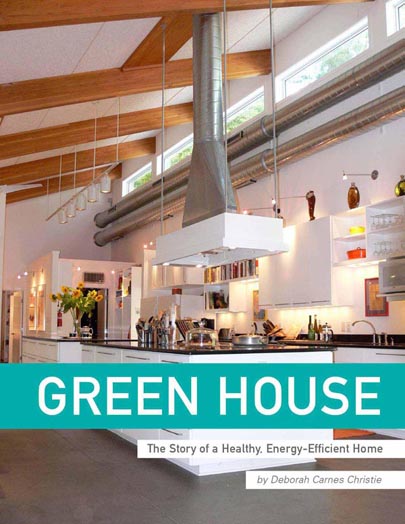 View Images:
Tags:
featured
,
greenhouse