For the renovation of a 1950s ranch in La Canada, Calif., FER Studio (that's Form, Environment and Research) learned to walk the fine line between modern and too modern.
"We wanted to give it a modern space, but not lose that feeling of 'home' and where it came from," said Christopher Mercier, partner in the firm. "The client wanted a modern house, but also wanted to link into the beautiful landscape and wooded quality of the original home's site."
Their solution is reminiscent of a Roman courtyard that blurs the lines between inside and out. A new, 500 square foot detached master suite with bedroom, bath and sitting area is now connected by a semi-sunken courtyard to the original 3,000 square foot home – where each room has been re-aligned to address a new configuration.
"The semi-sunken area is the link now – it becomes the focal point for the old house and the new," said Christopher. "The kitchen and the rest of the house have been re-oriented to fully engage the expansion."
The new home never departs from the ranch style of the existing home, as the courtyard aligns itself along each living area as well as the pool. "Even the front entranceway is connected to the courtyard," Christopher said. "We did not want to lose the character of that rustic door, or the bleached walnut floors. But we did introduce materials with timeless qualities – so that door is now adjacent to a super-clean, modern mullion of glass.
"It's very site-specific and very client-specific," he said. "It's a reconciliation – a balance of the old design with the new design."
For more information on FER Studio, go to: www.ferstudio.com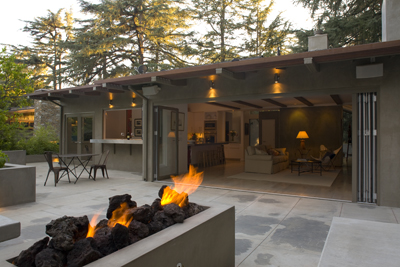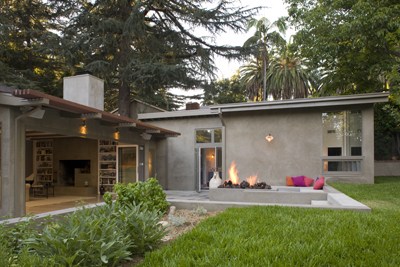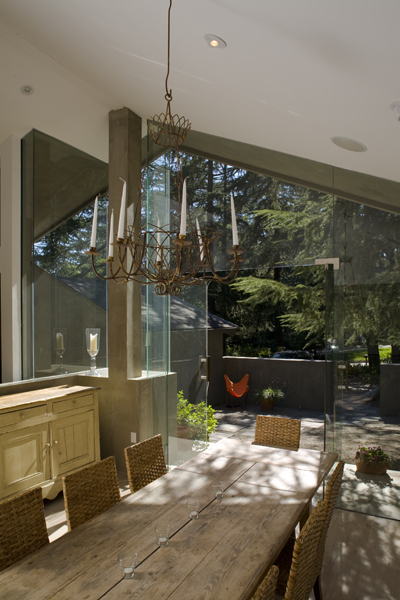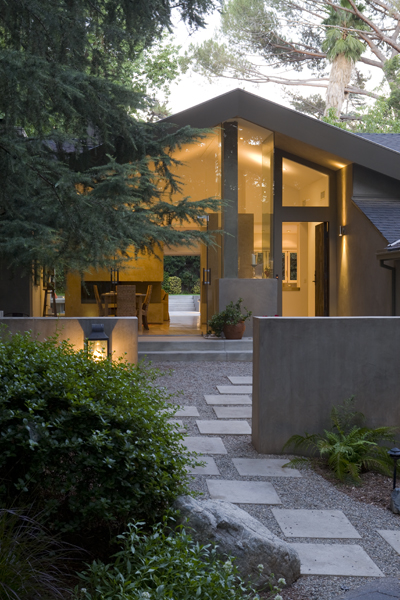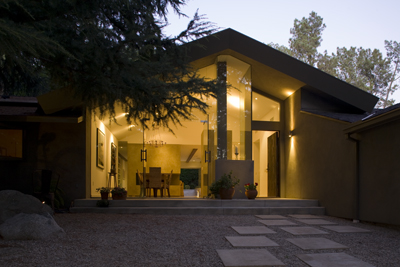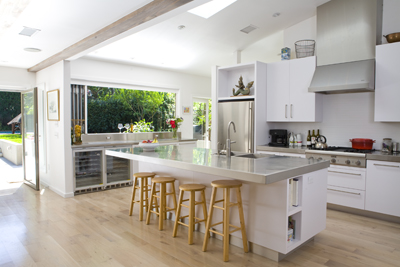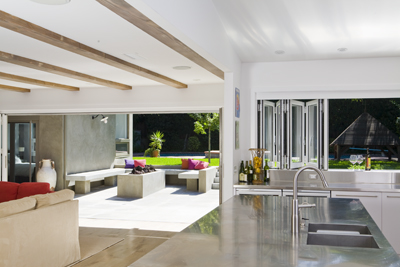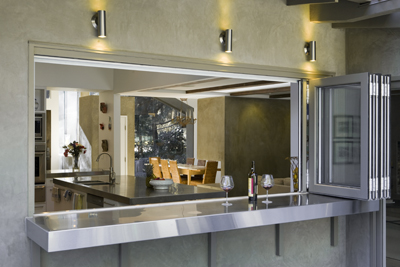 View Images:
Tags:
FER Studio