One of the big challenges for a furniture designer lies in developing the right relationship with the right company to turn ideas into reality.
For designer Todd Tyler, though, Blue Leaf Hospitality made things easy.
"They chose me," he said of the Miami-based company with four-and five-star international hospitality clients.  Blue Leaf has factories in the U.S., Italy, Slovenia, China, Thailand and Indonesia.  The company produces indoor and outdoor furniture collections that range from contemporary office seating to custom poolside cabanas.
In mid-November at Boutique Design New York, Blue Leaf will take the wraps off Tyler's New York Collection, featuring a number of muscular sofas, benches and tables.
"It's somewhat mid-century modern, but not too literal," Tyler says.  "It's a little more updated, with a residential feel from the 1940s and '50s."
Most of his pieces are walnut and cerused oak, with metal finishes in antique bronze.  His color palette draws inspiration from the fall: olives, rusts, black and some neutral tones.  He describes his style as a play on the genre characterized by Sunny Buick tattoos and Harley Davidson motorcycles. His materials have been sourced locally in the U. S. though he chose to produce the line at Blue Leaf factories in Europe, for a premium finished output.
The collection features a range of pieces including the "Chelsea Sofa" with fabrics by Momentum, the "Highline Bench" with Edelman Leather and the East Village
Étagère.  The New York Collection has been designed for public areas, suites and guest rooms.  They're tailored to meet the needs of five-star hotels and high-end boutique hotels, which are increasingly residentially-inspired
"I'd like to see them used in public spaces, like suites for hotels," Tyler said.
For more information, go to http://www.blueleafmiami.com/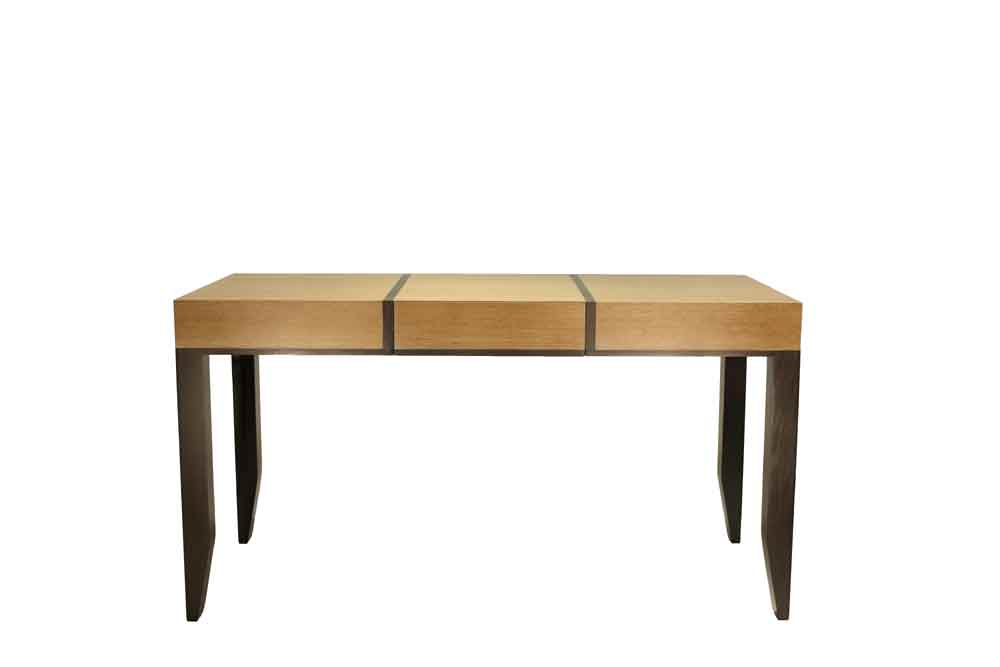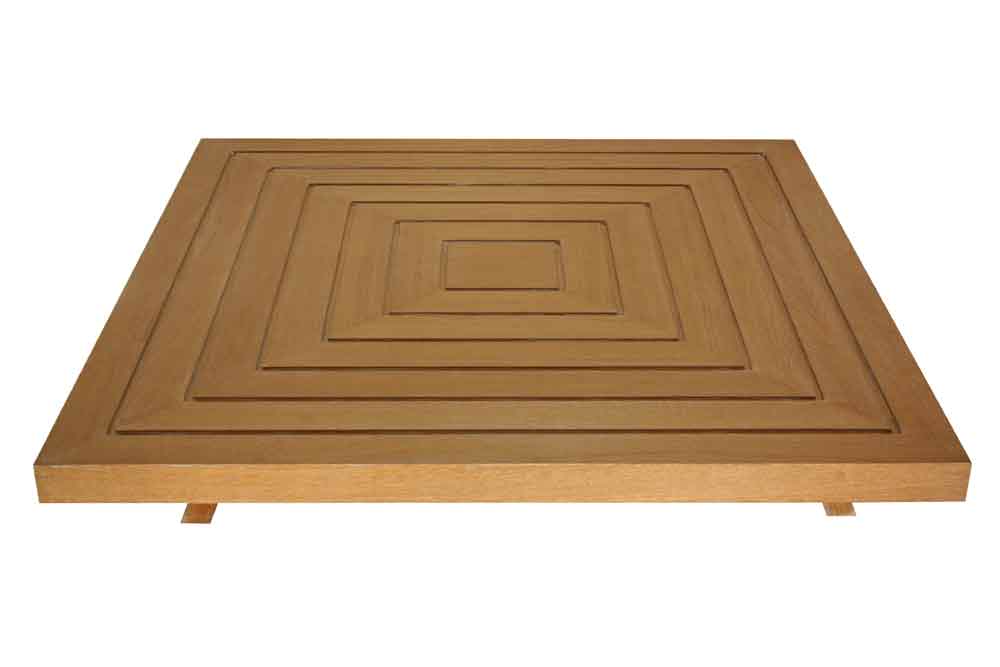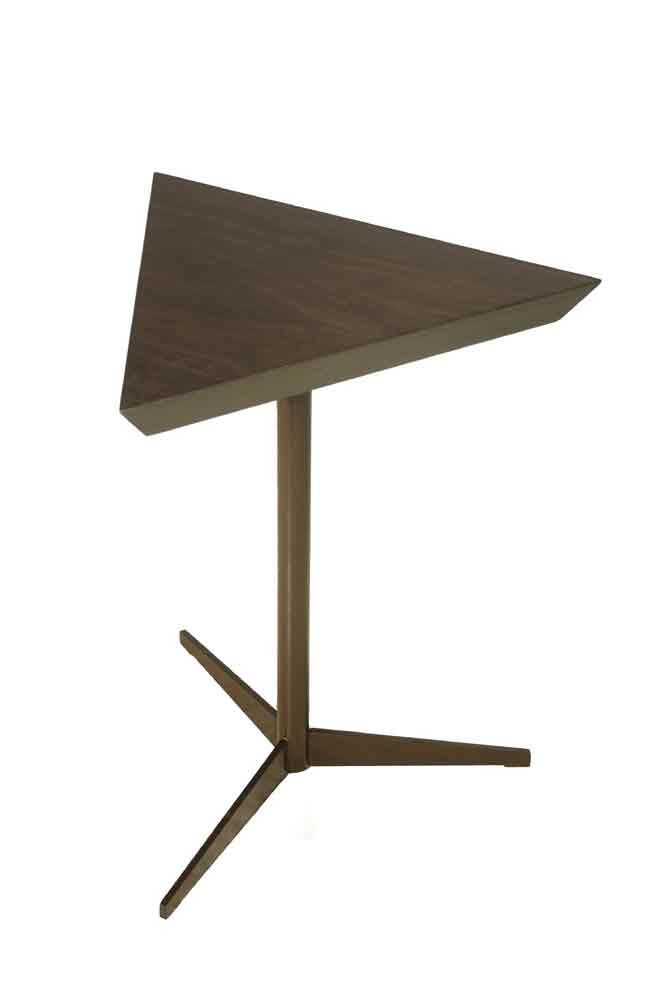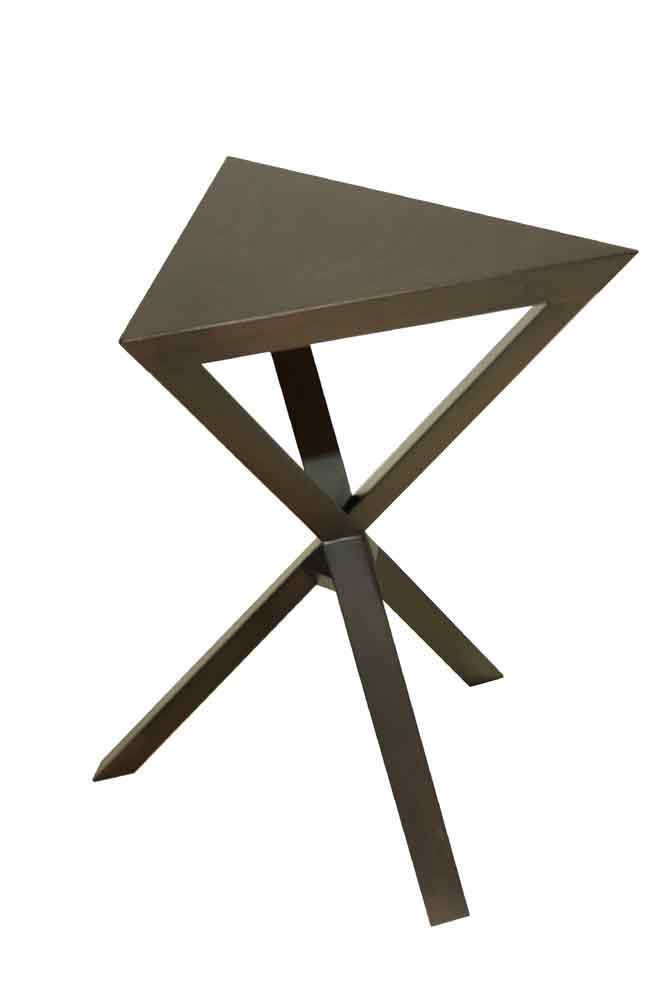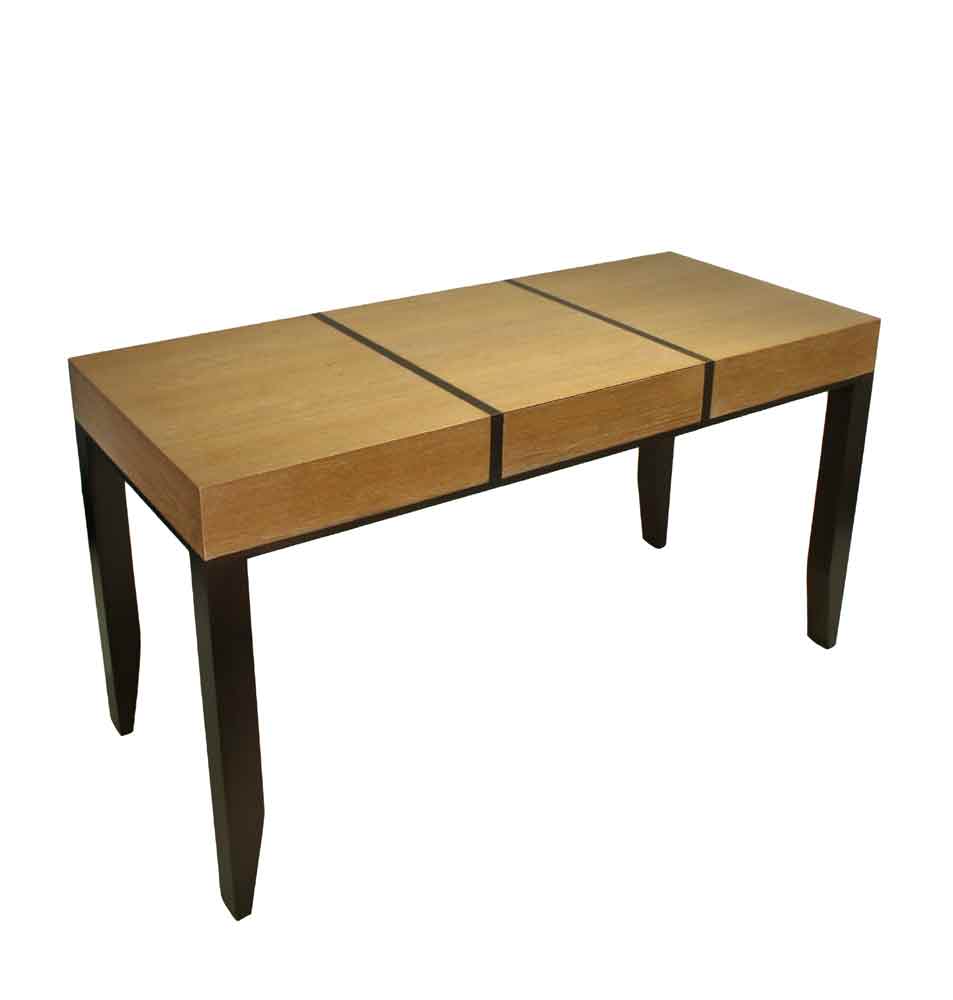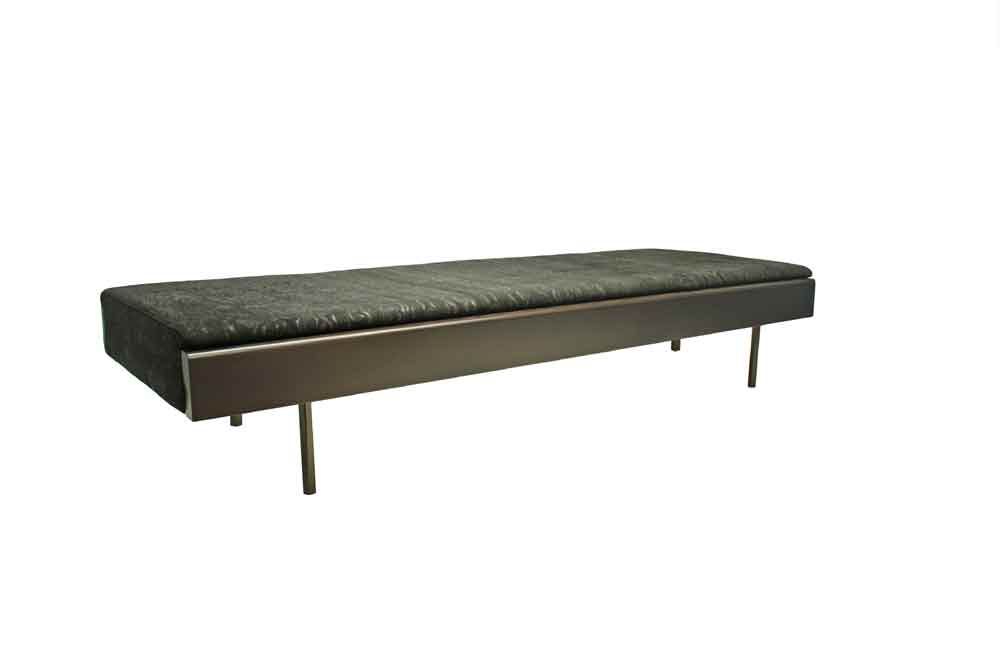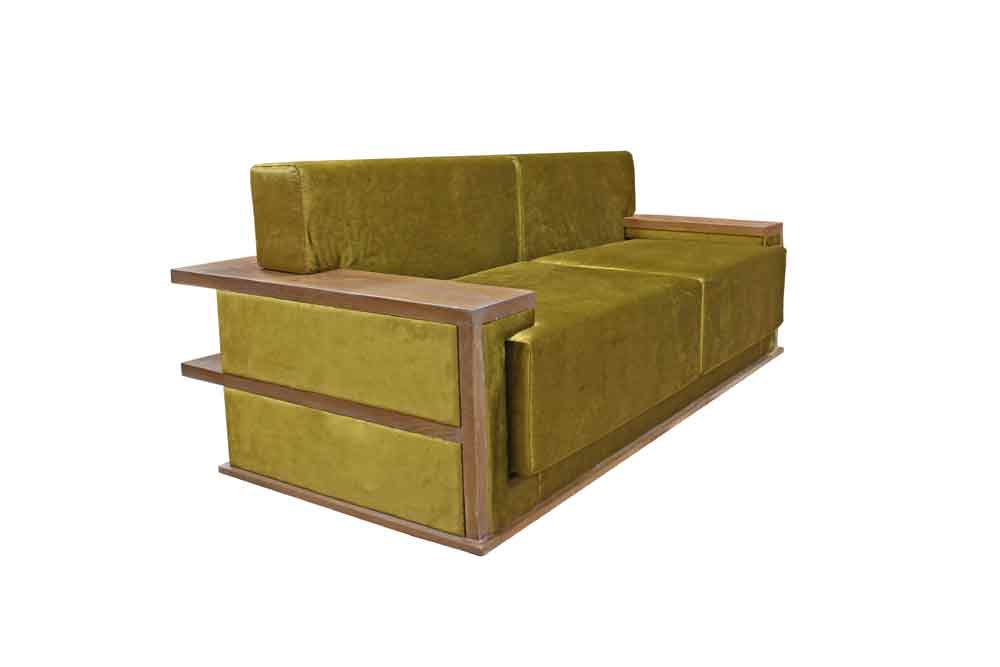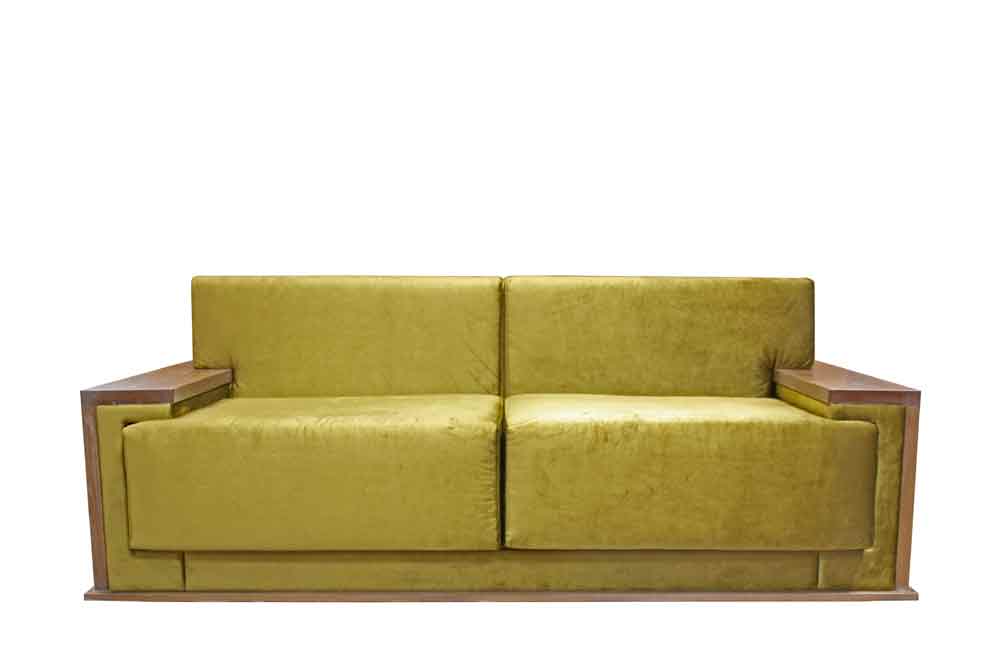 View Images:
Tags:
featured
,
Todd Tyler