A lifetime working in wood has led Scott Grove to the grand prize in one of the most prestigious competitions for his craft.
In fact, on August 25, he not only won top honors in the 2010 Veneer Tech Challenge in Atlanta, sponsored by Veneer Technologies Incorporated, but took home to Rochester, N.Y. an award of merit too.
He crafted his winning entertainment center, 72 inches tall, out of burled sheets of quilted maple along with exotics like seagrass mahogany, African Sapele and Wenge, inlaid with sterling silver and mother of pearl.
"I'm a hands-on kind of guy," the third-generation artist said. "I like the problem-solving, and I use techniques that no one's ever thought of before."
Where most working with veneer tend to match up sheets of wood symmetrically, like pages from a book, Scott prefers to recognize and follow the irregular patterns inherent to the material. "My solution is to follow the wavy line in a crotch or a burl, until the seam itself disappears."
The graduate of Rochester Institute of Technology (he took classes at the American School for Craft there, one of the best in the nation) considers his style "contemporary classic," with the occasional off-the-charts piece.
"Some of my designs are based on formal, traditional lines of the Golden Proportion," he said. "But I like to use highly figured – that's how the grain swirls around – burled woods like redwood, walnut and satinwood. I'm interested in how the light reflects off the wood."
He works on site-specific pieces, consulting closely with clients, rummaging through his inventory of wood, while looking closely at the space they've chosen to find the right solution.
But he also creates spec pieces that are a little more sculptural than traditional. "With them, there's more of a spiritual message underlying the work – of discovering of the internal beauty, of not judging a book by its cover," he said. "It's like a geode. There might be a coppery surface, but when it's cracked open there's a highly shimmering veneer that's crystallized inside."
He's seeking to engender the "Wow!" effect from clients. "I like to produce pieces where people have to go up and touch it," he said. "Curiosity keeps you young – it's a wonderful feeling."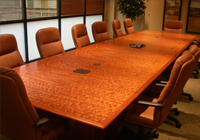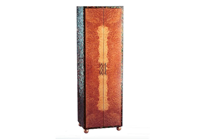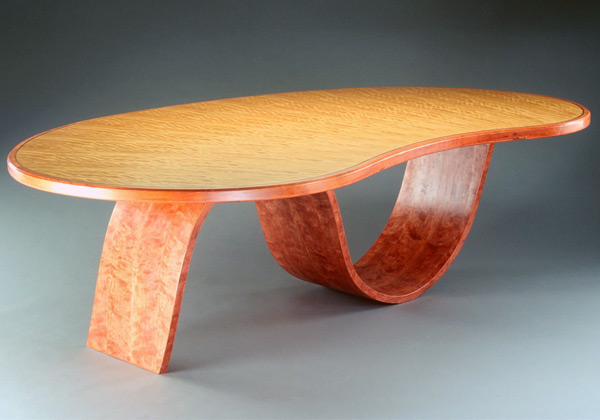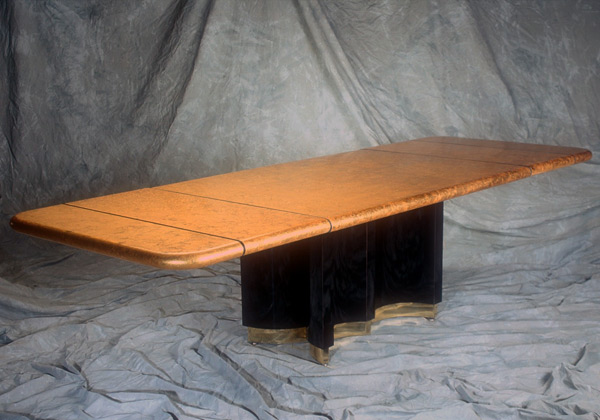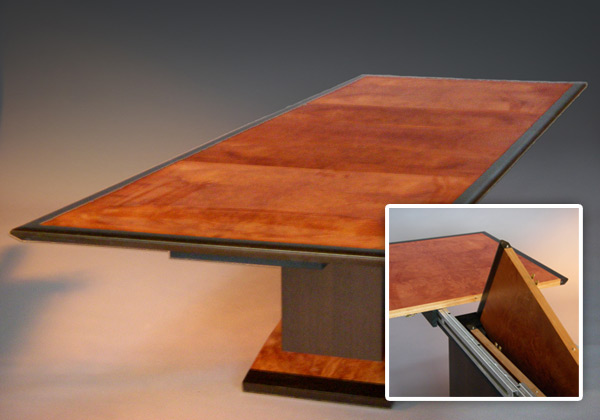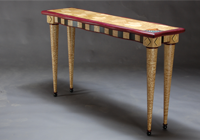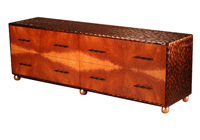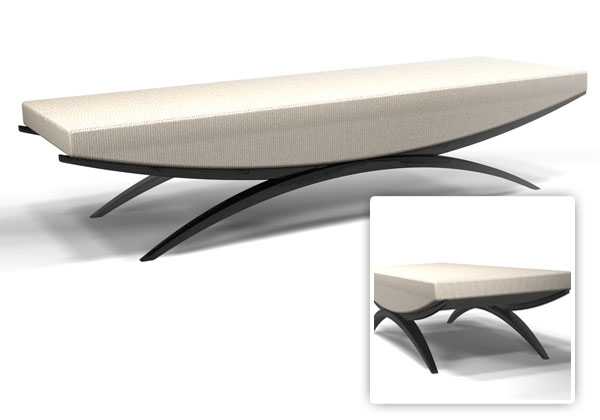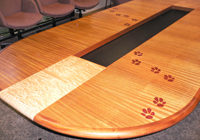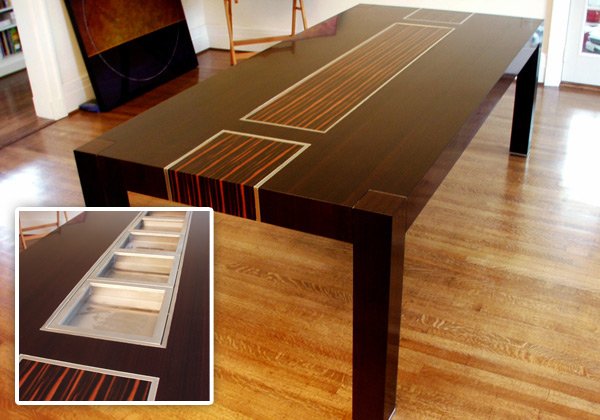 View Images:
Tags:
featured
,
Scott Grove