For the next two weeks, A+A is featuring guest posts by some of this nation's finest architects, curators and designers. We made a simple request of each: Give us 300 words about your favorite building and its architect, and why both are important. Yesterday, we visited Louis Kahn's Salk Institutute in La Jolla, Calif. Today, Frank Harmon takes us across the continent to the Outer Banks of North Carolina:
By Frank Harmon,
Frank Harmon Architects PA
A row of shingled cottages in Nags Head, N.C. has welcomed the rising sun over the Atlantic Ocean for more than 100 years. Samuel J. Twine, a craftsman from Elizabeth City, built or at least added onto many of them. Families from mainland North Carolina and Virginia originally came to the cottages by boat to enjoy perennial, summer-long vacations.
Countless hurricanes changed the shape of the seashore at Nags Head, and the automobile age ushered in motels, parking lots, and saltwater McMansions. But these dusky houses command a mile-long strip of frugal beauty.
I think these are the finest houses in North Carolina. They are built with local materials: juniper shingles, recycled lumber, even parts of shipwrecks. They are sturdy enough to resist hurricanes, yet light enough to welcome the sun and summer breeze. Their builders elevated  them on wooden stilts to avoid floods and to provide views of the ocean. Twine typically built porches on the east and south sides, thus assuring a dry porch in any weather. He didn't build porches on the west side because it is simply too hot there, nor on the north side where breezes are blocked by the house. And when the ocean encroached, Mr. Twine put the cottages on rollers and moved them back from the surf.
Clad in juniper shingles that have weathered since the houses were built, these simple, un-insulated cottages seem as native to their place as the sand dunes surrounding them.
I admire the shingled cottages of Nags Head because of their simplicity, lack of pretense and gentle homeliness. Good taste is a terrible burden.
Henry David Thoreau wrote of an imaginary measuring device he called a Real-o-meter, which would allow us to get to the fundamental truth of a subject or an epoch. The Nags Head cottages are my Real-o-meter.
For more on Frank Harmon, go to http://frankharmon.com/.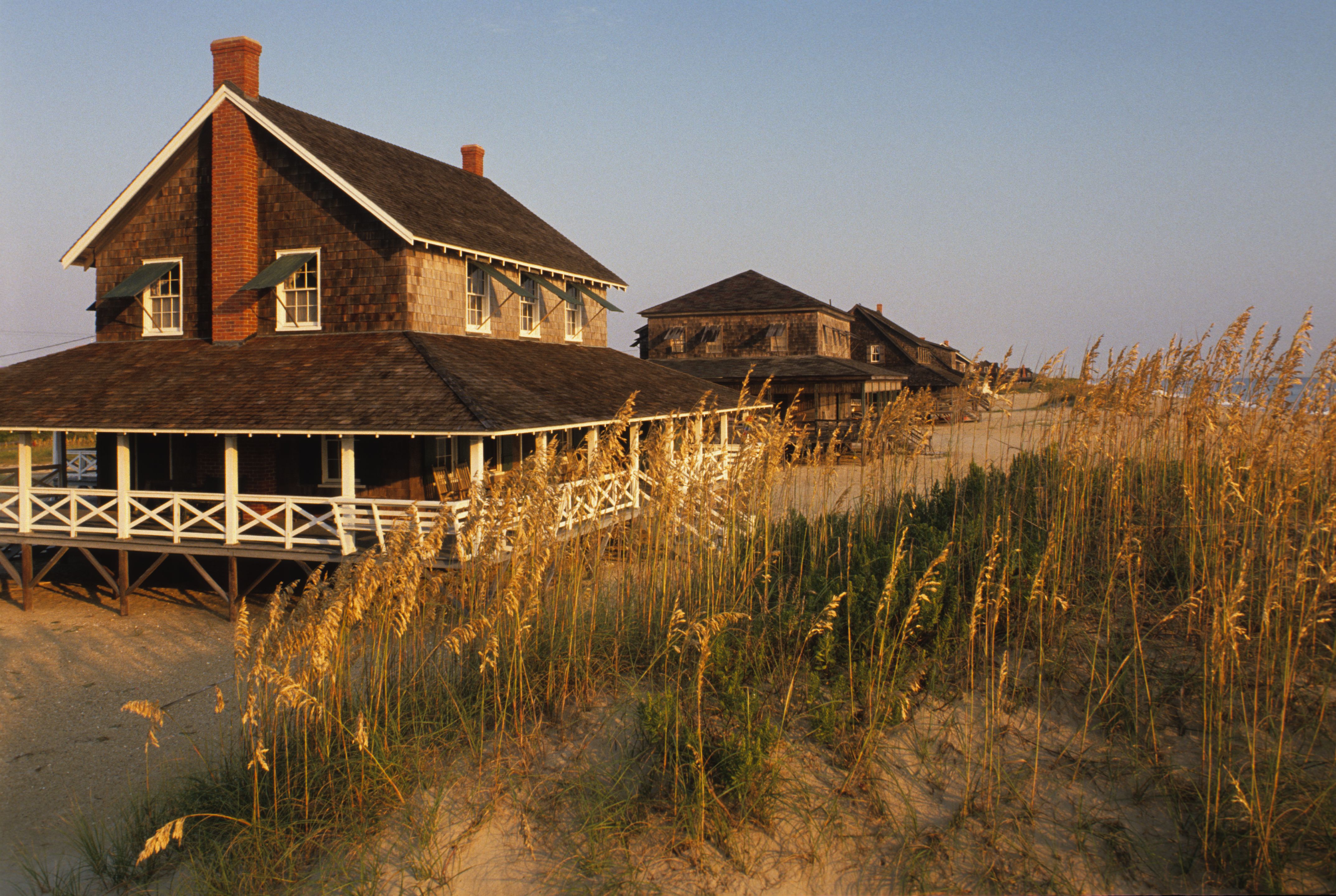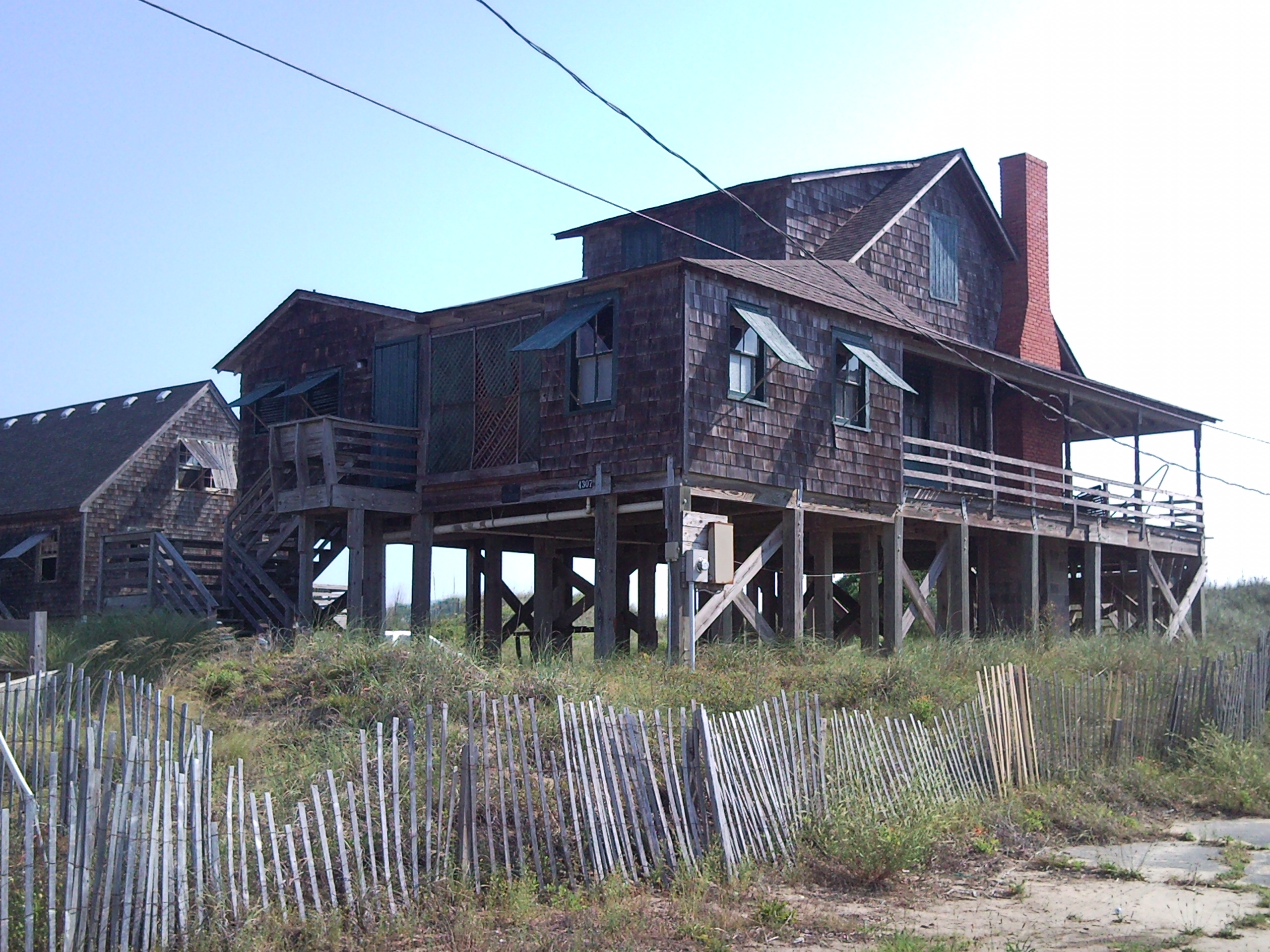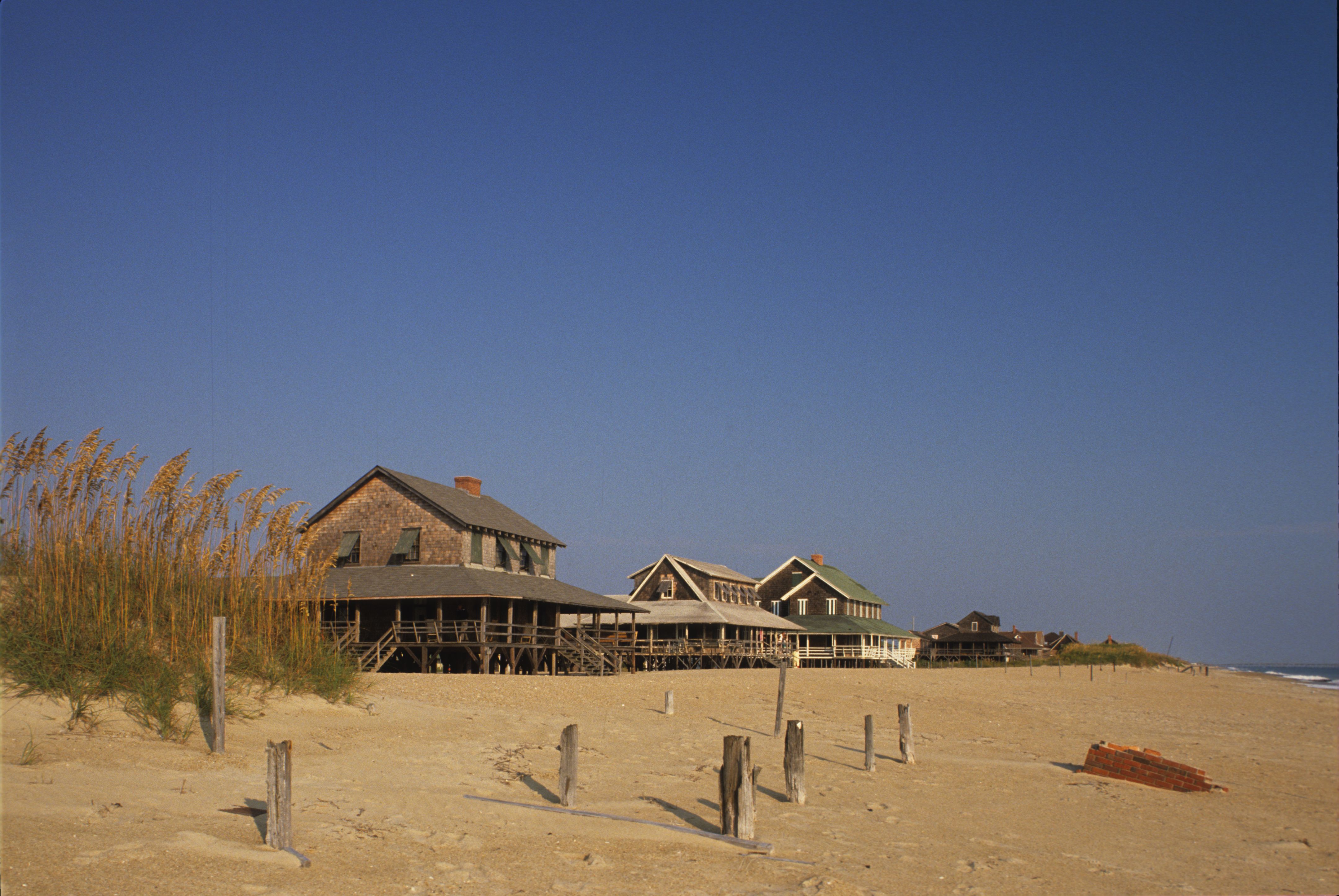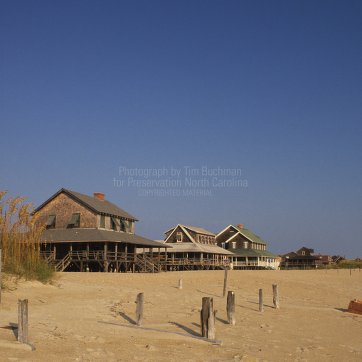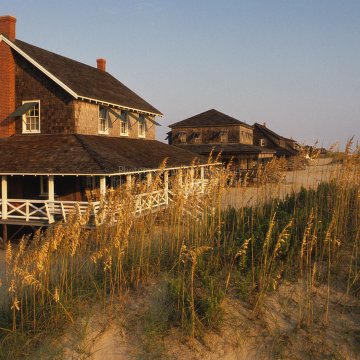 Photos by Tim Buchman for North Carolina Architecture. Used with permission from Preservation North Carolina.
View Images:
Tags:
featured
,
Nags Head