Michael Bustin, president of Meld USA, is entranced by a flexible, ecologically sensitive and design-driven solution for all kinds of interiors.
"It's an alluring, addictive material," Bustin said of the cement-based eco composites and products he makes. "I can create anything – from warm and silky smooth, to rough and raw, to highly polished."
He learned about concrete artisanship and design from Buddy Rhodes, the Californian who pioneered the concept two decades ago. Bustin was national director of sales for Rhodes, travelling the nation to preach the gospel of adding color to concrete countertops, seating and sculpture. Now he and his brother are partners in Raleigh-based Meld USA.
One of his firm's newest and most sustainable products is called ecoX. It's made of up to 70 percent post-industrial recycled material, which means it offers potential LEED credits in two categories – MR4 and MR5 – and helps divert waste from landfills too. He markets it as an ecologically sound alternative to granite countertops.
Meld USA's concrete slabs in specified colors are now distributed by CaraGreen, a distributor of sustainable architectural materials.
But it's the creative process inherent in the materials he works with and revels in every day.
"It's very fluid," he said. "There's a lot of design flexibility – I can make anything from a bathroom tile to a door."
Visit Meld USA at http://www.meldusa.com and CaraGreen at http://www.caragreen.com.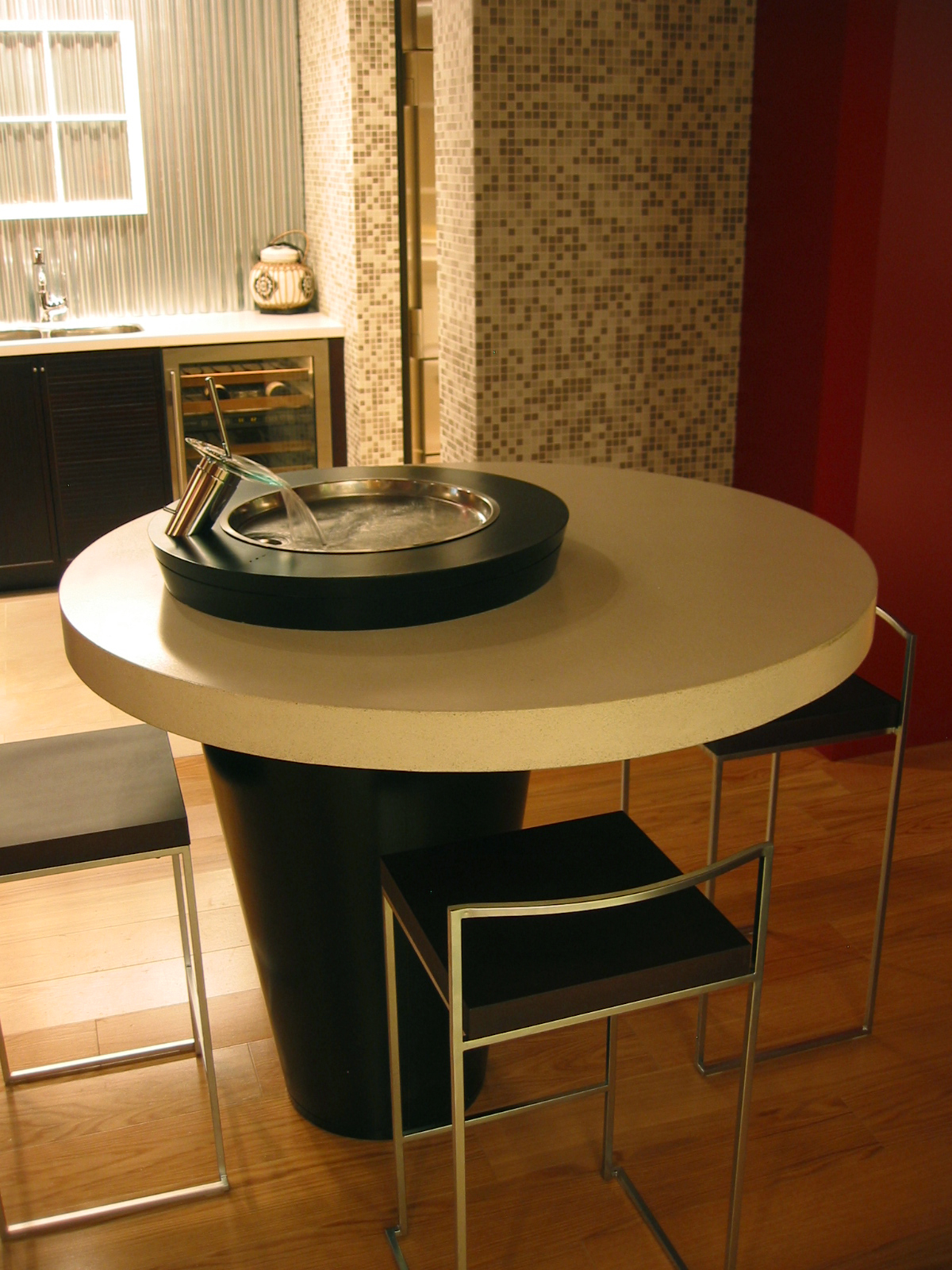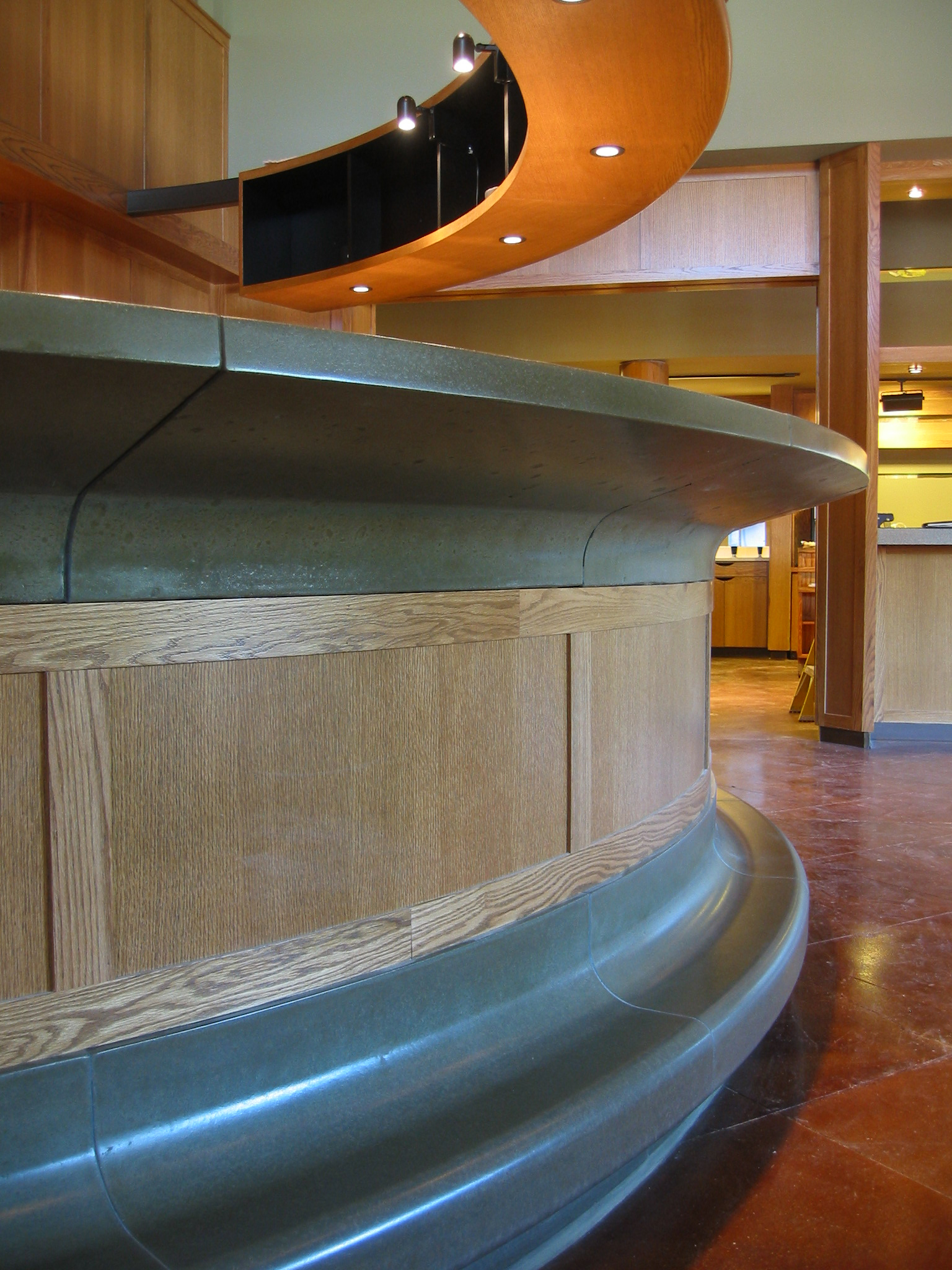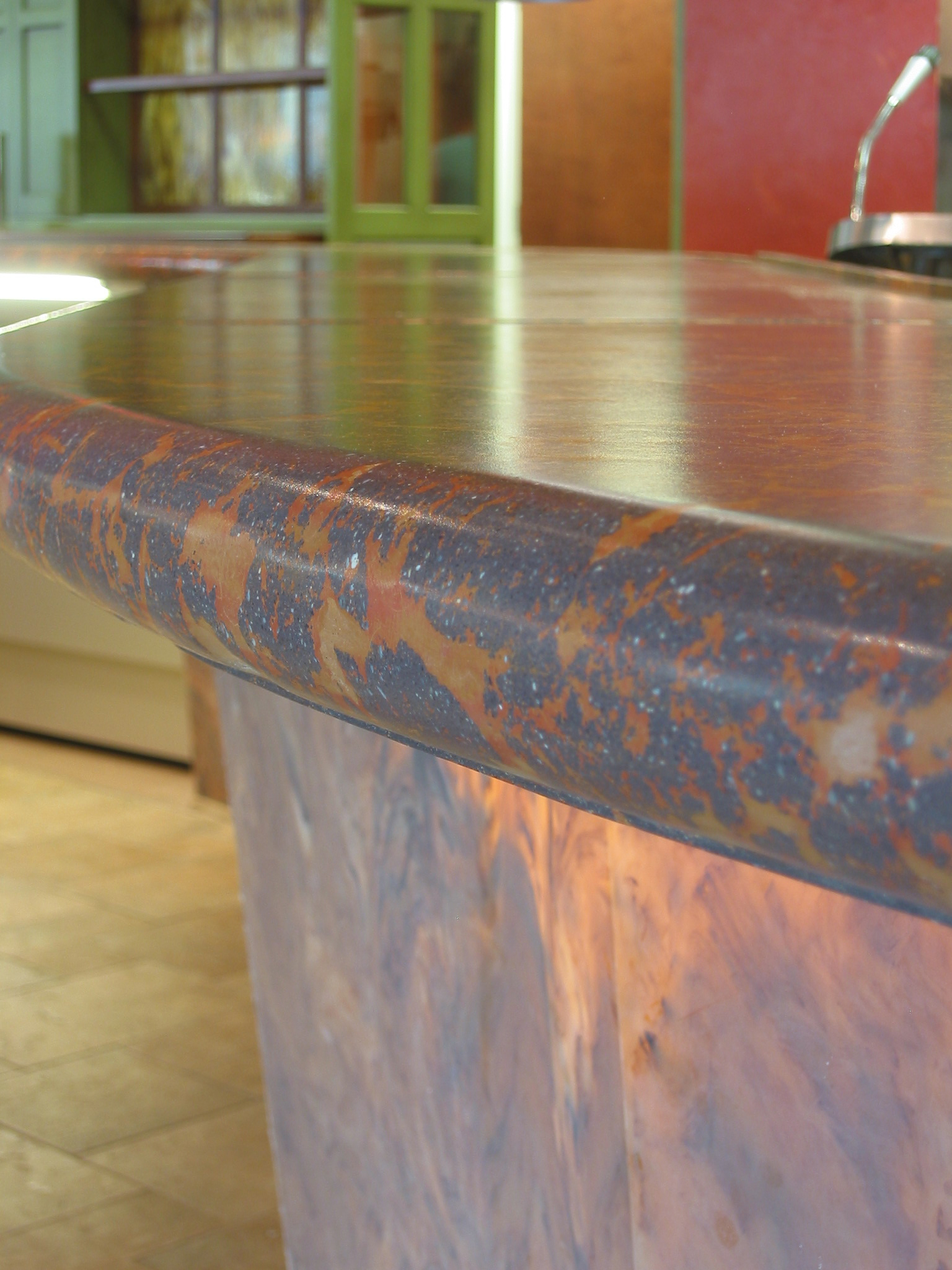 View Images:
Tags:
artisan
,
concrete
,
interiors
,
MeldUSA