The assignment was hectic, interior designer James Saavedra said, but the solution was magical.
Cisco Pinedo, president of CiscoHome, called him up a couple of years ago and asked him to come to his home, style it, develop a few custom pieces, and make it right for a Los Angeles Times photo shoot. 
All within a week.
His home is a 2,000 square foot, four bedroom, 1923 Spanish Revival nestled in the suburban neighborhood of San Marino.  CiscoHome designs, manufactures and retails certified organic and green furniture and furnishings for interiors of homes and businesses.  The company typically sells to other furniture stores, but also operates retail stores in Pasadena and on La Brea Avenue in Los Angeles. 
"I was lucky, because he owns a furniture factory in Los Angeles, and we could have a few pieces made," said Saavedra.  He'd also worked for Pinedo in product development, learning the ins and outs of green design before he went out on his own.  
Among the custom pieces they developed in collaboration for the project are a round, tufted ottoman and a metal and glass cocktail table.  "Now they're both in the line," said Saavedra, a reference to CiscoHome's products.
The magic in his solution lay in keeping the interiors minimal to work with the nature of the home.  "There are a lot of hard lines, so we had to keep it soft and comfortable, with a sense of grace," Saavedra said.
Indeed.
See James Saavedra's work at http://www.saavedradesignstudio.com/project.html.  Visit CiscoHome at http://http://www.californiagreensolutions.com/cgi-bin/gt/tpl.h,content=369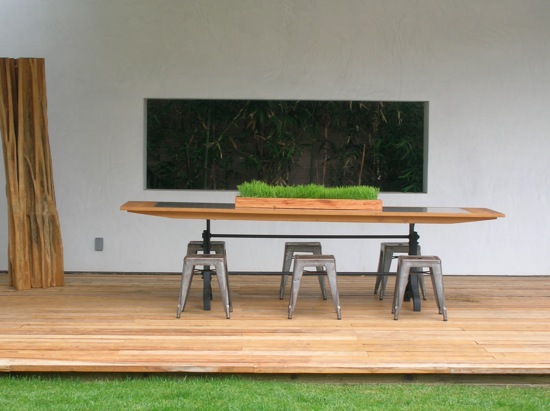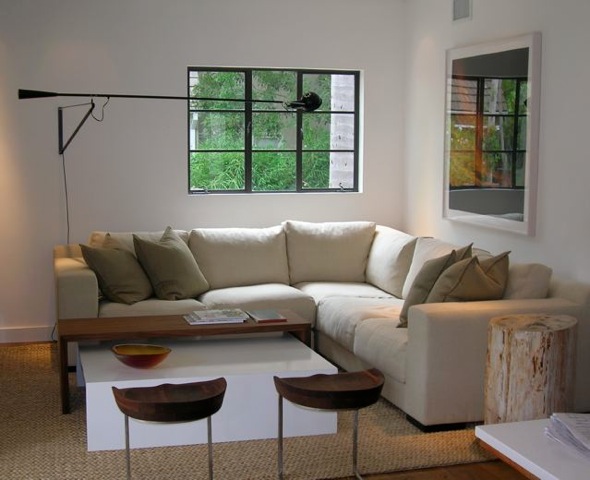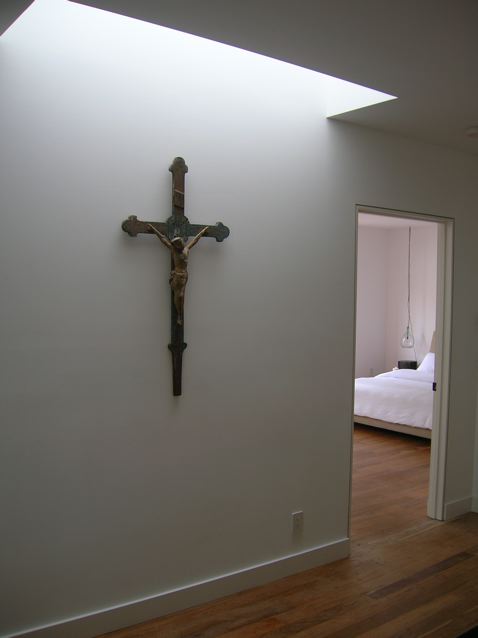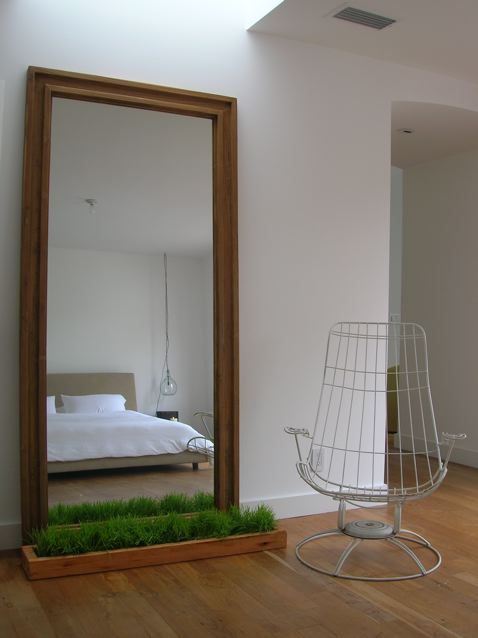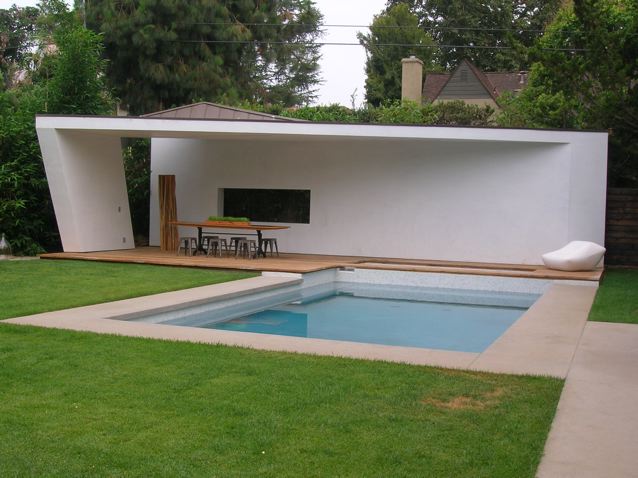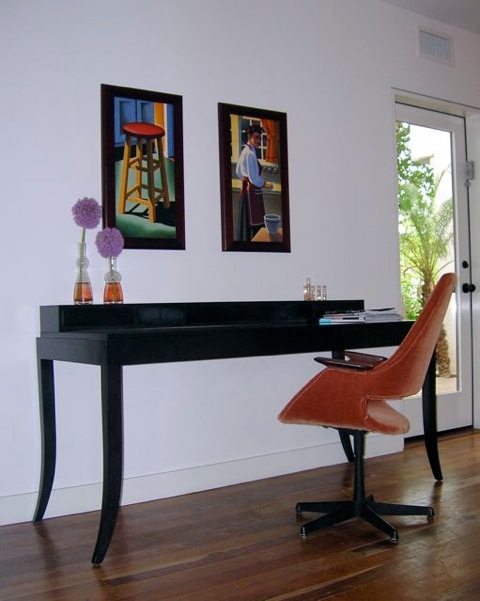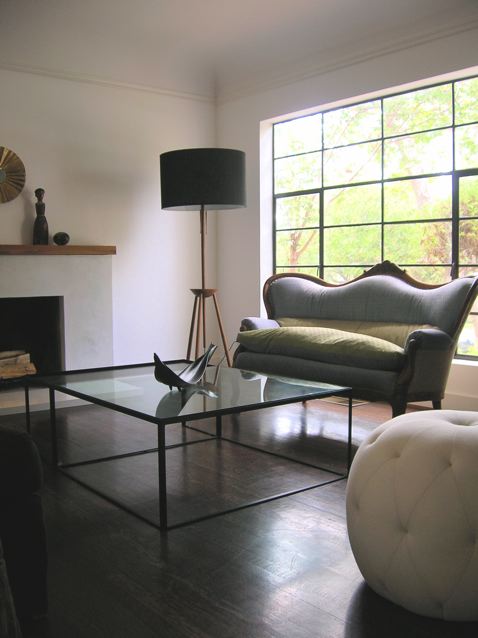 View Images:
Tags:
green
,
interior design