It is a truth universally acknowledged that a town with five colleges must be in need of an athletic facility.
Little Claremont, Calif., nestled into the base of the San Bernardino Mountains, is home to an educational quintet that shares a graduate school: Pomona, Scripps, Claremont McKenna, Harvey Mudd, and Pitzer.
"They break up into two groups for varsity teams," says architect John Friedman of JFAK Architects. "There are Claremont, McKenna, Harvey Mudd, and Scripps – and then Pomona and Pitzer."
So the demand was there – and Friedman's firm won out in a competition to design Roberts Pavilion, a $52 million center for Claremont McKenna. "It had developed a master plan and wanted some iconic architecture," he says. "The first project was one that Rafael Vinoly designed, and I did the second."
His firm won by working successfully with a small and difficult site, surrounded by a walkway on one side, a swimming pool on another, a track on a third, and public space on the fourth.
"We wanted to create this dramatic sculptural statement that was also a floating volume with an athletic character itself," he says. "We wanted to create powerful floating athletic element, and a light-filled interior."
The new pavilion offers an arena for varsity games, with recreational facilities, fitness center, weight room, a second gym, and a sports medicine area. Moreover, creates a site that's a new gateway to the campus. "The school's entry point had not really been clear," he says. "It was hard to find the college."
It's set up for study, too, with spaces and furniture along corridors where students can hang out. "They're so mobile today, and they don't go to the library," he says. "Starbucks has just the right amount of white noise to study – they need to be a little distracted to be able to concentrate, or for interaction, or for those 'Aha!' moments."
This is a building that's designed for multiple moments like that.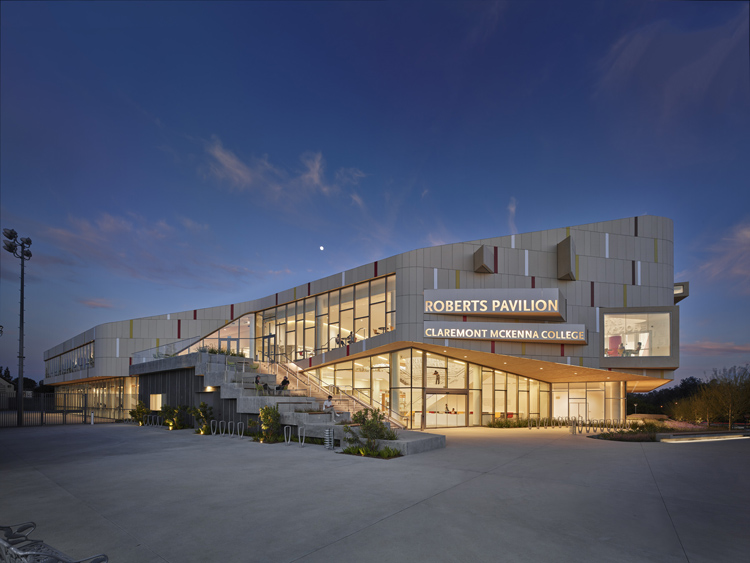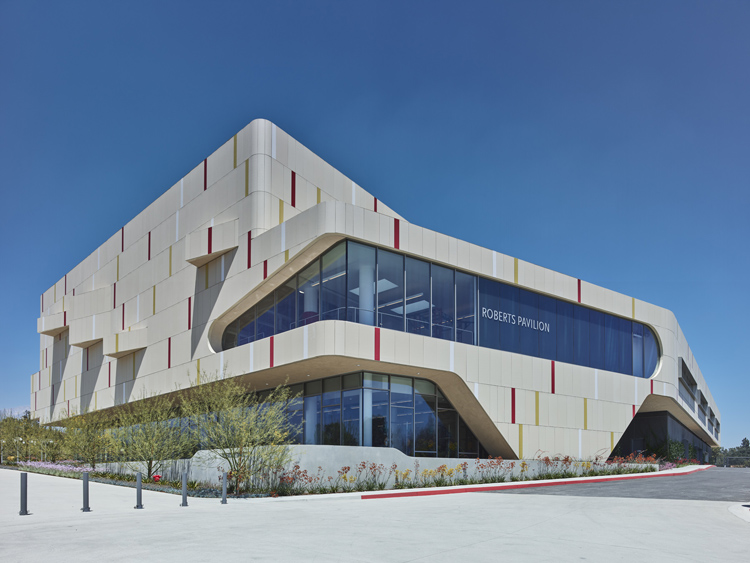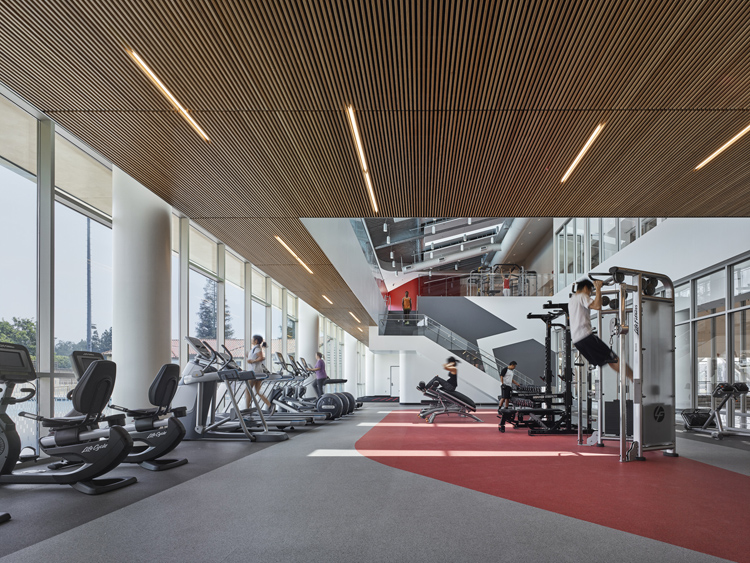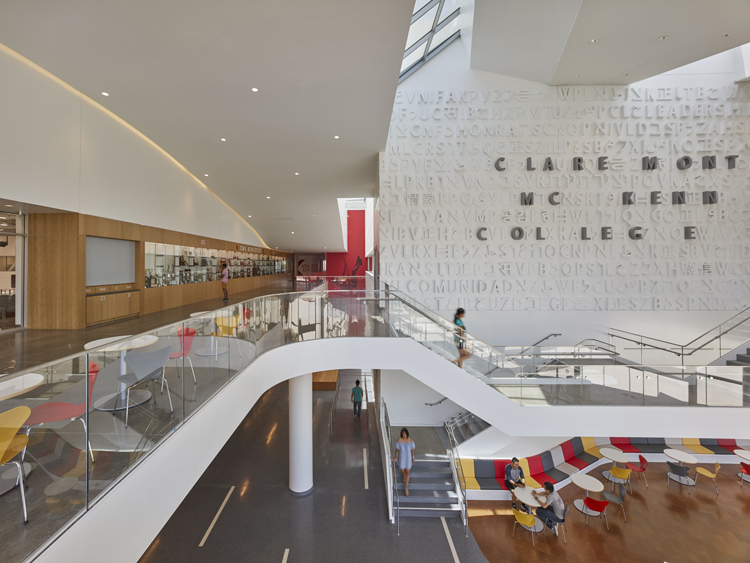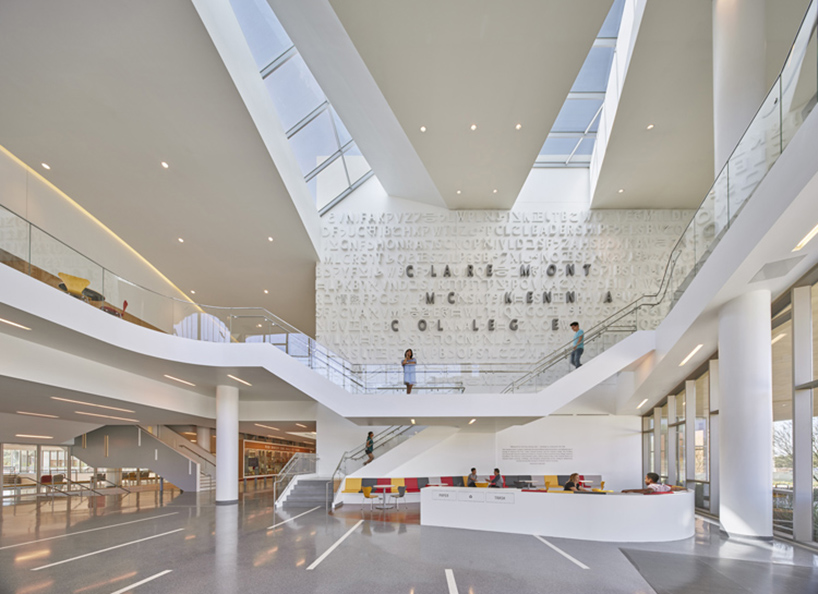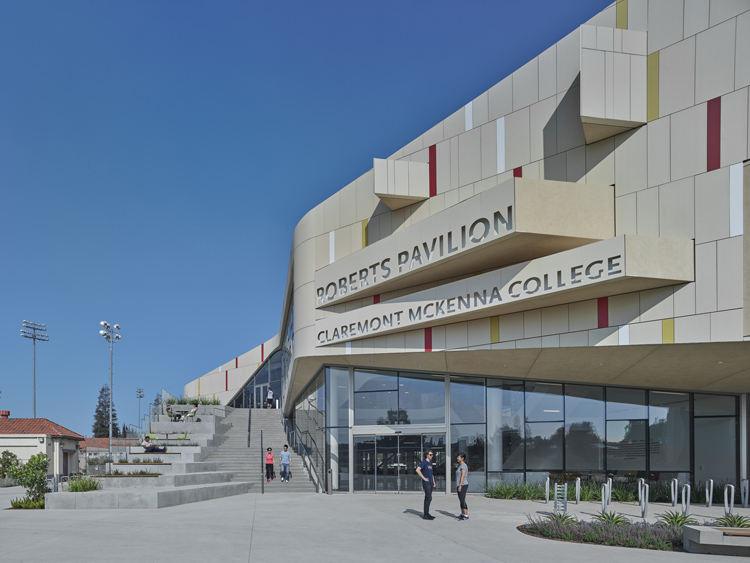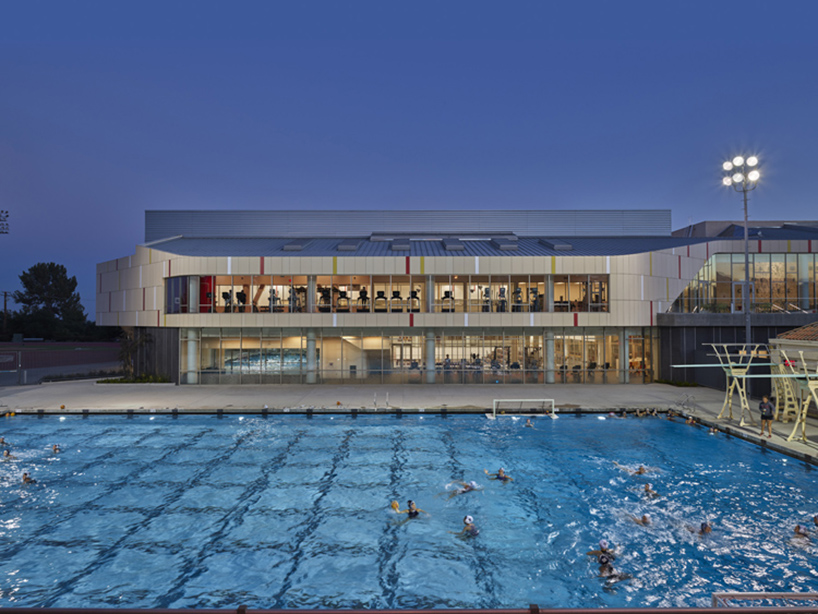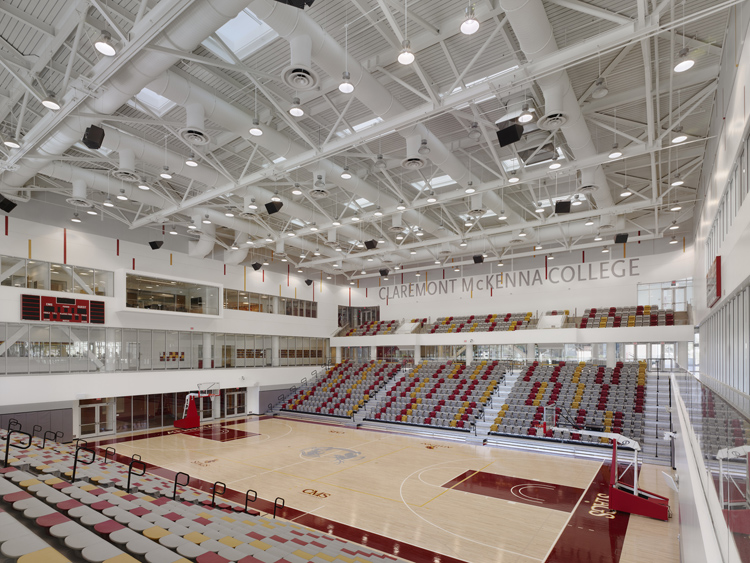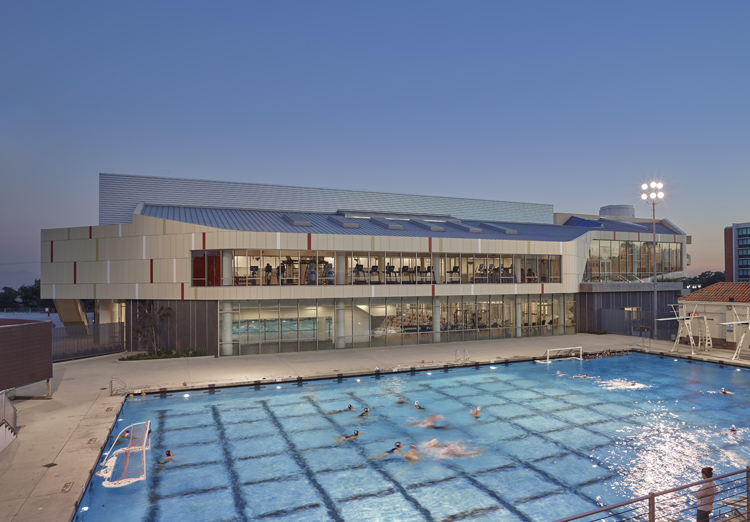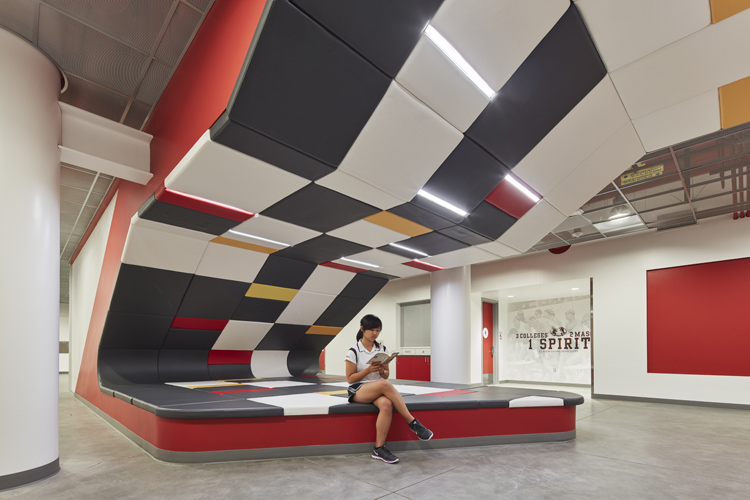 Photos by Benny Chan
View Images:
Tags:
featured
,
Roberts Pavilion