By day it'll be a good neighbor, with form, line and warm brown tones striving for harmony alongside its early 20th century counterparts next door, around the corner and down the block.
By night it'll be a transparent lantern inviting all that pass on foot or wheels to bask in its glow and celebrate the wealth of history that's stored in Old Louisville.
With its new three-story expansion, the Filson Historical Society, founded in 1884 as the Filson Club in that river city, is undergoing a metamorphosis. The 3,000-member group is striving to become more open and accessible to the public. And a talented local architecture firm has been charged with writing the new chapter.
"It's a little jewel box filled with all these treasures," said Louisville's De Leon & Primmer's Roberto De Leon of his firm's new design for the transparent facility at West Ormsby Avenue and South Fourth Street. "At night it's compelling, glowing element. During the day it's like an onion skin with its roman brick veneer, dark brown anodized aluminum roof and thin wood-lined scrim inside."
It's to be sited next to the Ferguson Mansion, to which the Club moved in 1986. That Beaux-Arts structure, built of limestone and brick between 1901 and 1905, was the product of an ambitious real estate expansion south of Louisville's Central Park after the Southern Exposition, an annual event that took place from 1883-87. The Ferguson Mansion anchors the Filson campus at South Third Street.
The architects did their homework in researching not just the campus, but the surrounding community. "We cataloged every building in a nine-block zone," Roberto said. "We discovered some patterns that emerged. We realized that it was important to maintain the contiguity of the density of the original mansions there. If we hadn't sited it where it's going to be, there would have been a missing tooth where the building is."
The firm's design, too, respects its surroundings. "It's the same proportions as all the others on the block," he said. "It's a one-third to two-third proportion, with a 45-foot height. Three thirds forms a perfect square."
Inside, one function will be as a lecture hall, which will double as a spacious resource for community events. It will also double the archival space for manuscripts and artifacts, with a porous racking system similar to that found in the Morgan Library and Museum in New York. Its winding staircase is a riff on the elaborate affairs found inside its ornate cousins built nearby in the late 19th and early 20th century.
All features inside will be very visible on the broad expanse of its north elevation facing Ormsby Avenue. "We're turning the Filson building inside out, to reveal what it will do for the community," Roberto said. "And even though it has some very civic qualities scaled to a campus mall, the spaces are still at a very residential scale."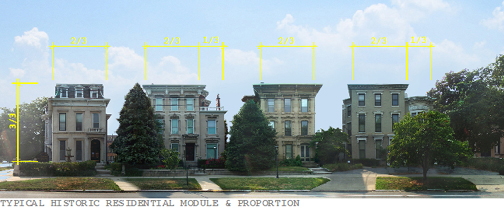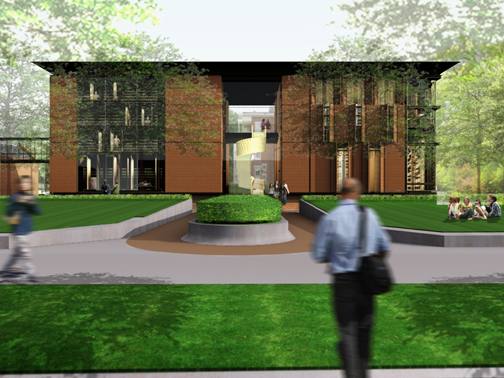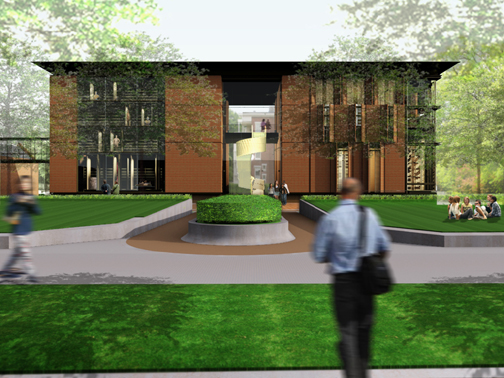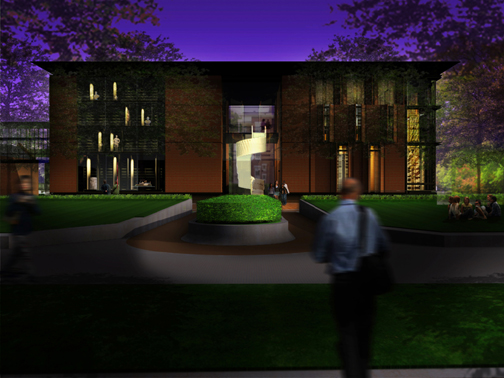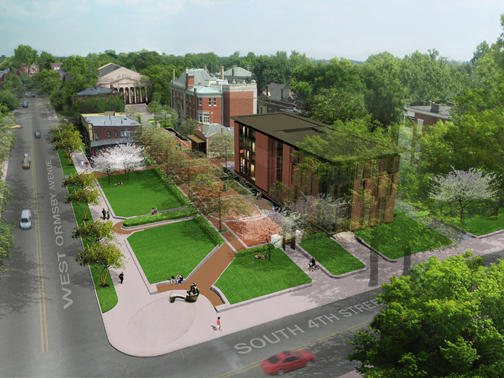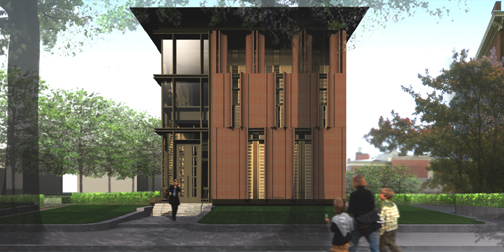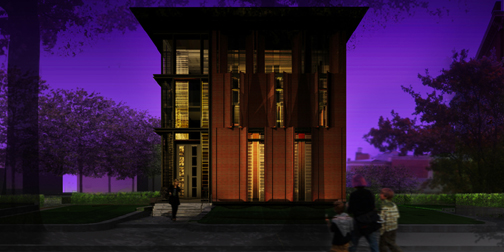 View Images:
Tags:
featured
,
Filson