On 53rd Street between Fifth and Madison Avenues lies a sparkling gem of a public park, 42 by 100 feet, tucked away on the site of the former Stork Club.
But where café society once partied at its liveliest from the early 1930s 'til the mid-'60s, things are much quieter now.
It's the site of the Samuel Paley Plaza, designed and built in 1967 by Robert Zion in consultation with architect Albert Preston Moore. Commissioned by CBS Chairman William Paley in 1967 and named in honor of his father, it is one of the city's first "pocket parks."
Clean and modern, it's still an icon among landscape architects and urban planners today. It features a water wall that dominates the space three steps up from the sidewalk, drowning out the sounds of traffic nearby. A series of 12 honey locusts have been planted on a grid in rows of three, inset into a granite-paved courtyard.
Two brick walls are covered in ivy to create a sense of vertical lawns. Chairs and tables designed by Harry Bertoia are loosely assembled around the park, giving visitors the flexibility to design their own seating.
"Paley Park was the original pocket park," said Nancy Berner, who with sidekick Susan Lowry has just released a revised edition of "Garden Guide: New York City." "Robert Zion had the idea of using the spaces between buildings for parks. He was the landscape architect, with Philip Johnson, for the Museum of Modern Art's gardens."
"After 45 years it still looks modern and fresh," chimed in Susan. ""It's still the most perfect oasis in the city. It removes you in the most peaceful way. It's very popular."
If anybody should know about that, these two do. The first edition of their book, published in 2002, explored gardens across all five boroughs of New York. The new edition, with about 100 parks described and photographed, contains 20 new entries the pair has written about, and another 15 or so worthy of mention.
"Downtown in particular has really been redeveloped since 9/11," Nancy said. "In the last eight years, there's been an unusual amount of attention paid to the landscape."
"People said before the first edition: 'What are you into now?'" Susan said. "But now they say: 'Oh, I know where a garden is that you need to look at."
And from the look of the new, 424-page guide, they've paid attention.
For more on "Garden Guide: New York City," go to http://books.wwnorton.com/books/Garden-Guide/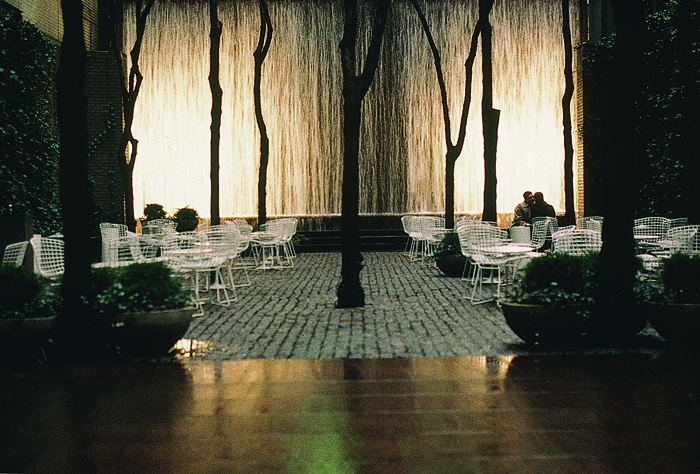 View Images:
Tags:
featured
,
Garden Guide