They call it "A Summer House."
In rural Virginia, not too far from Fredericksburg, architect Mark McInturff and his associates recently added a freestanding structure with dual purposes to the main residence they'd already completed
"It's designed to be a pool house and a guest house," Mark said of the petite and graceful 1,500 square foot outbuilding. "The main thing the client asked for was shade."
Inside, a single bedroom and bath occupy about 400 square feet. Outside, the canopied pool house serves as headboard to the existing 20-foot by 40-foot pool. Beneath its roof lies space for kitchen, dining and living areas.
Above, connected by exterior stairway, is a roof deck atop guesthouse. "The property's on a bluff and you can't see the river from ground level," Mark said. "On top of the guest house, though, you can really see it."
He's used restraint in both materials and palette, relying on white painted brick and stucco for walls and piers, copper for drainpipes and accents, and Brazilian epay for selected walls and roof.
His aesthetic of order, form and color is highlighted at its best inside a delightful outdoor shower. There he's gracefully mingled a floor of Pennsylvania bluestone with a copper drainpipe for verticality, then thrust the space out with a sensuous semicircular stucco wall, countered by a reddish-brown epay plane opposite, with horizontal bench to counter it.
As if that weren't enough, it all languishes beneath hundred-year-old oak trees.
For more on McInturff Architects, go to http://www.mcinturffarchitects.com/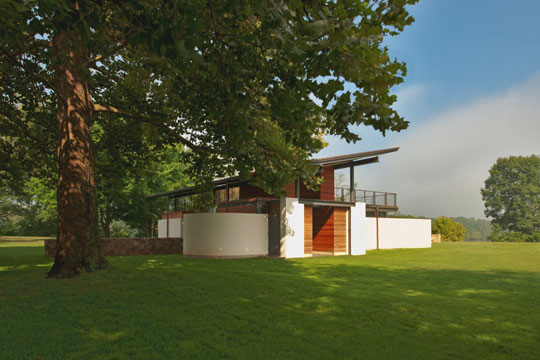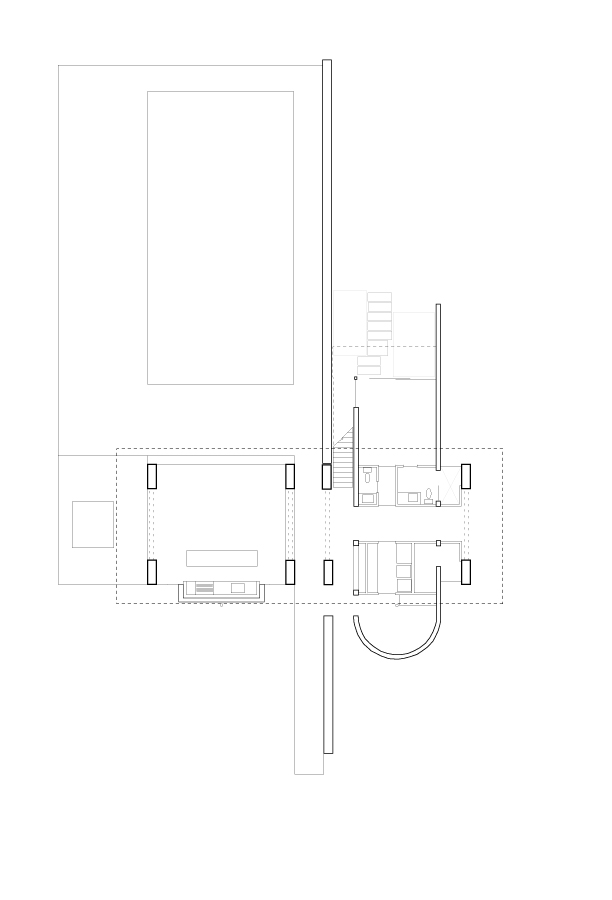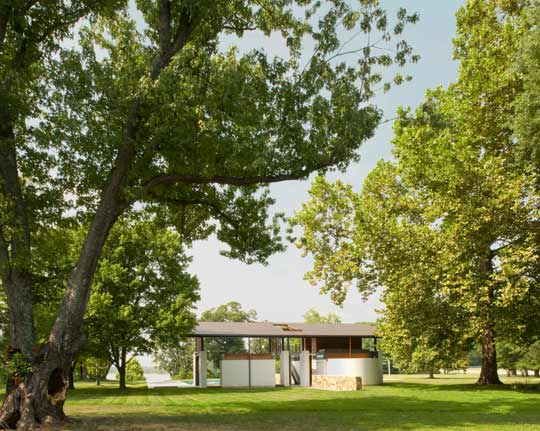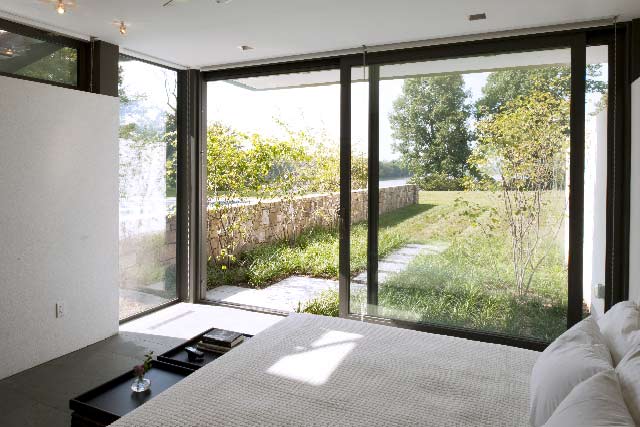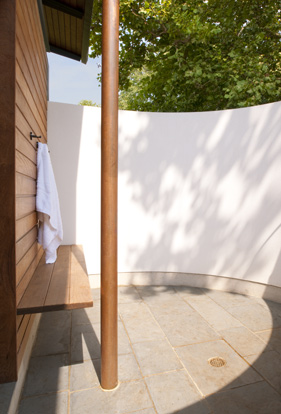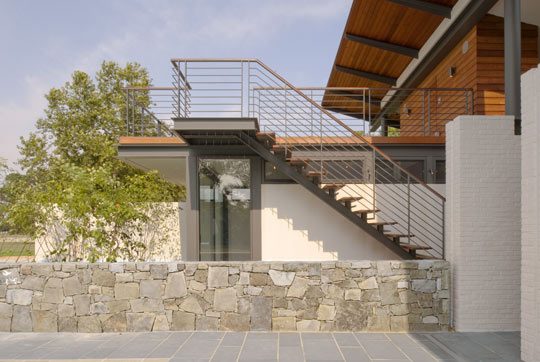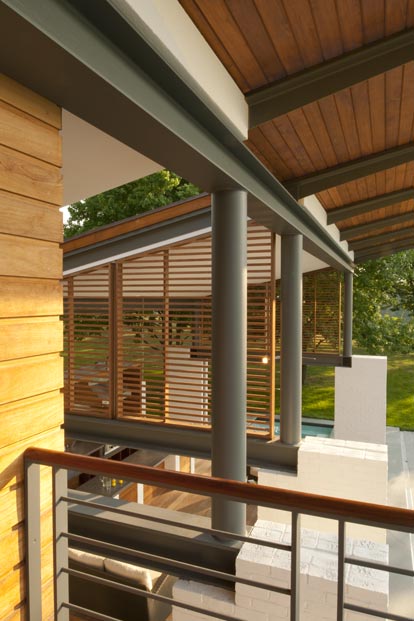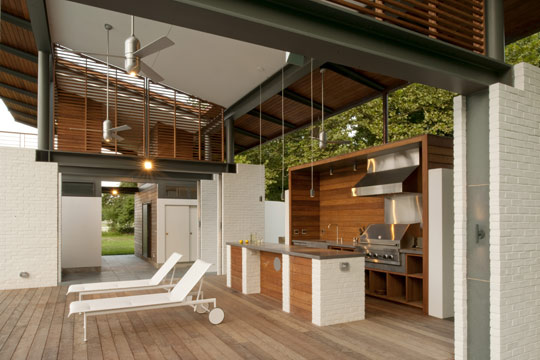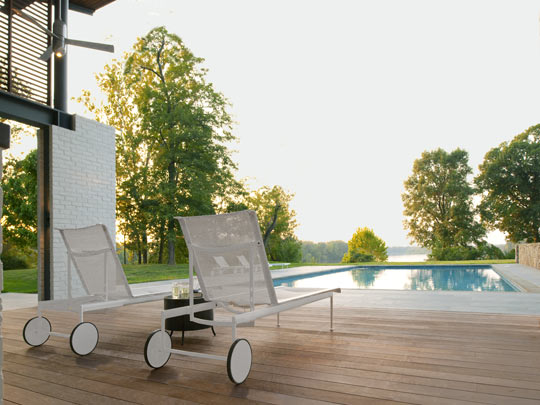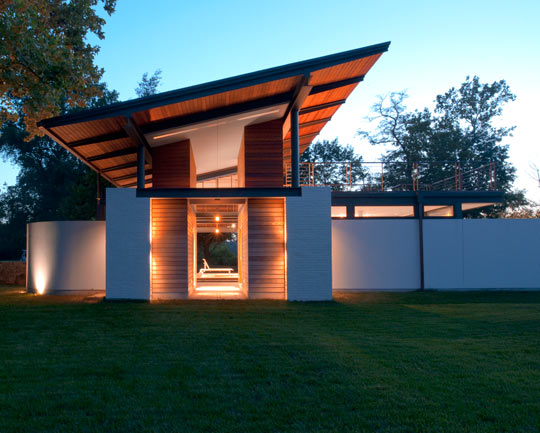 View Images:
Tags:
featured
,
Rappahannock