To build a shed for a kiln, most potters sink four posts in the ground, bolt on some cross ties, slap on a metal roof and call it a day.
But architect Chad Everhart spent three weeks pondering his assignment from fellow Appalachian State University professor (and master potter) Eric Reichard before he found its unifying theme.
He thought about how a kiln glows when heated – and called for walls of horizontal hemlock slats, spaced to let light escape.
When it's fired during twice-a-year special events near the small town of Boone, N.C., it serves as a beacon of light to guide visitors up a mountain to the artist's studio.
"It's really amazing at night," Reichard said. "I can see the cars slow down as they go by. They see the horizontal glow and the stripes in the edges of the wood."
Everhart looked also at a traditional marketing effort by local arts groups – of painting quilt patterns on barns and selling maps for tourists to go and see them – and immediately recognized possibilities in this local language.
"Mine's an old Civil War pattern called 'The Rails,'" said Reichard of his "quilt".  "I painted it. Chad made a frame. So it's very easy to change. Every time we have a firing, we add a new piece of marine plywood."
This shed is more than simple shelter for an artist. Everhart has designed a structure that can only be called a temple to a kiln. He caught "the beauty of an ancient belief – that God made us of clay," said architect Frank Harmon. "And then, he saw that the firing is an unknown, a buildup of expectations. You open the kiln, and it's a minor miracle – you're opening a Christmas present."
See more at:  www.chadeverhart.com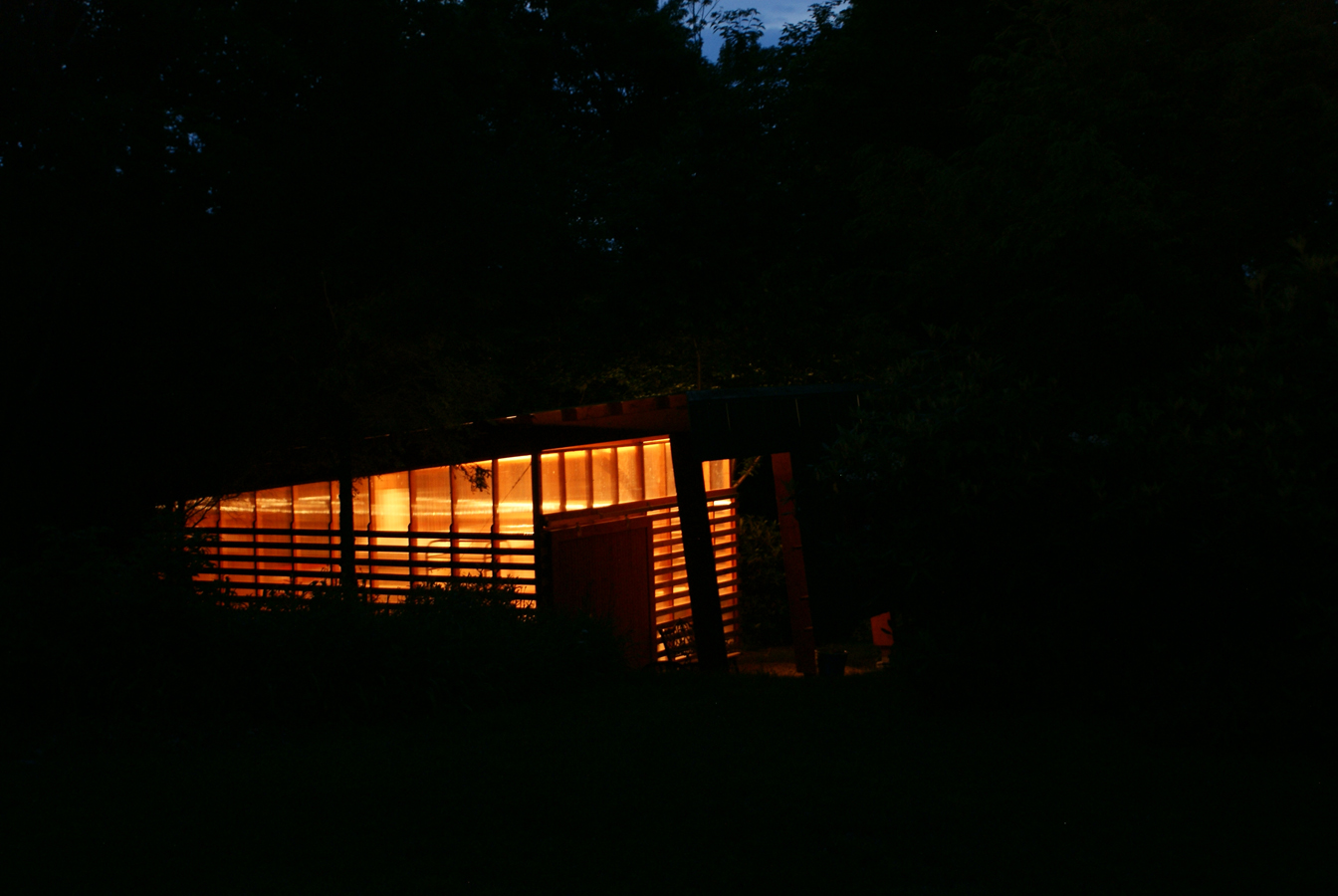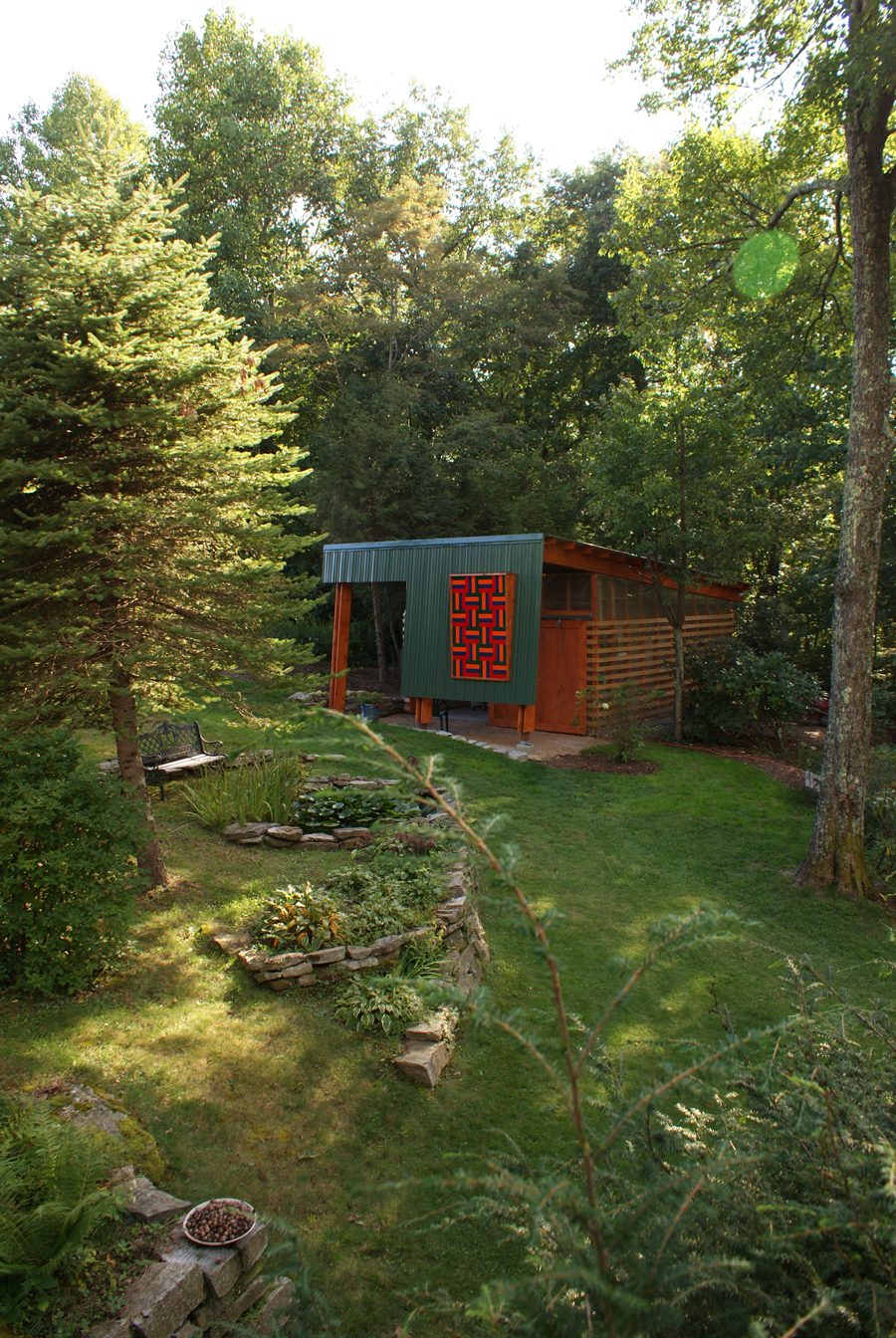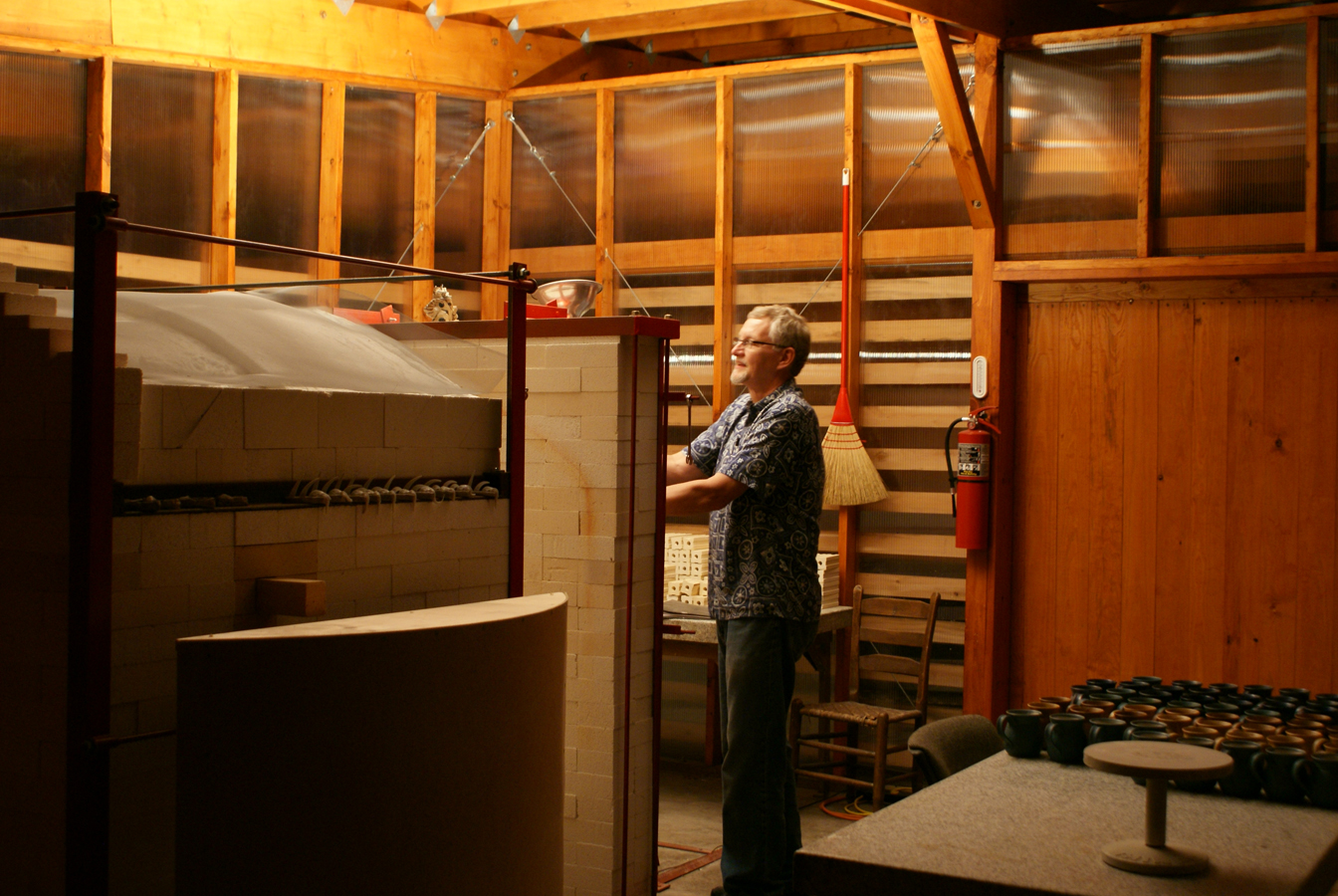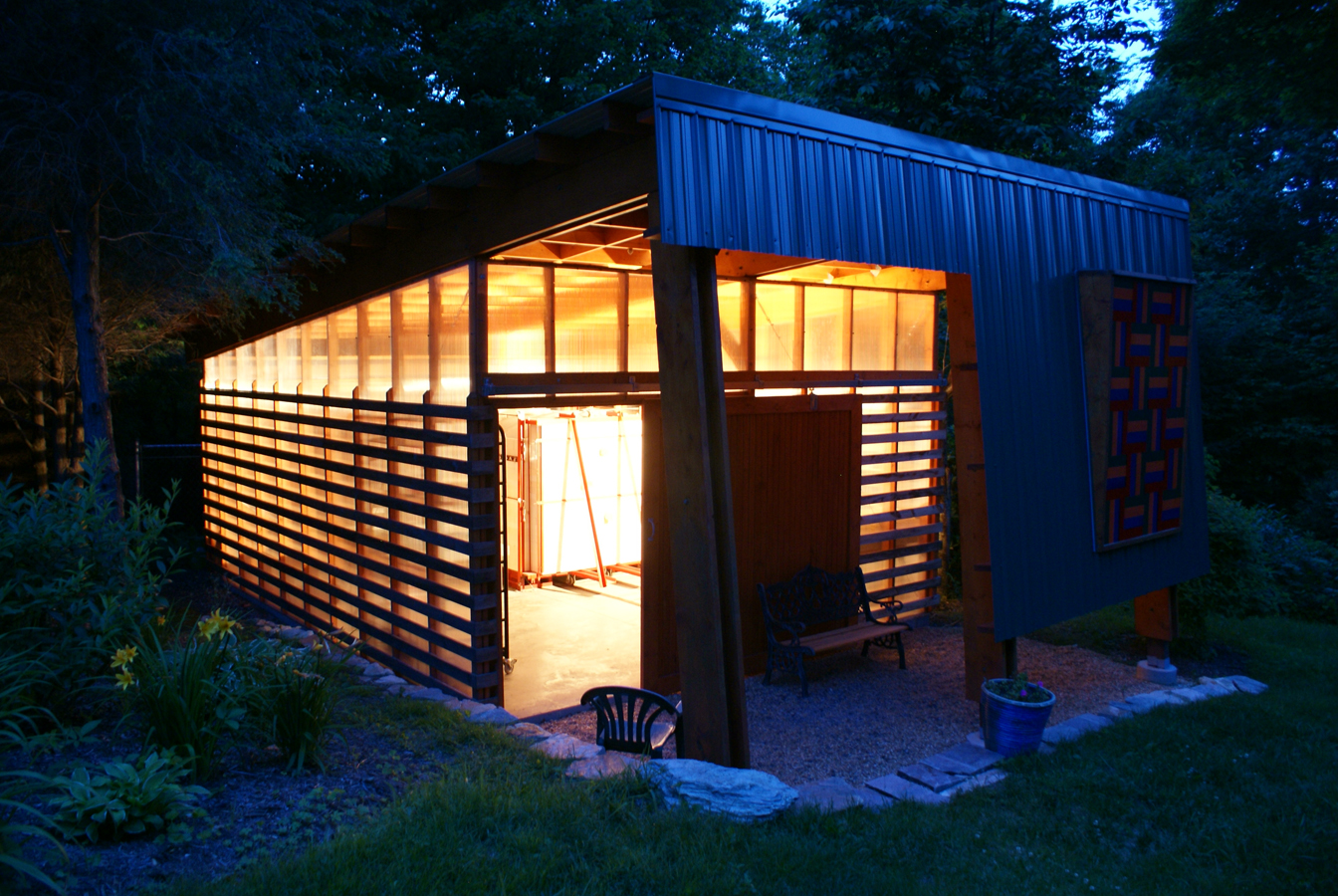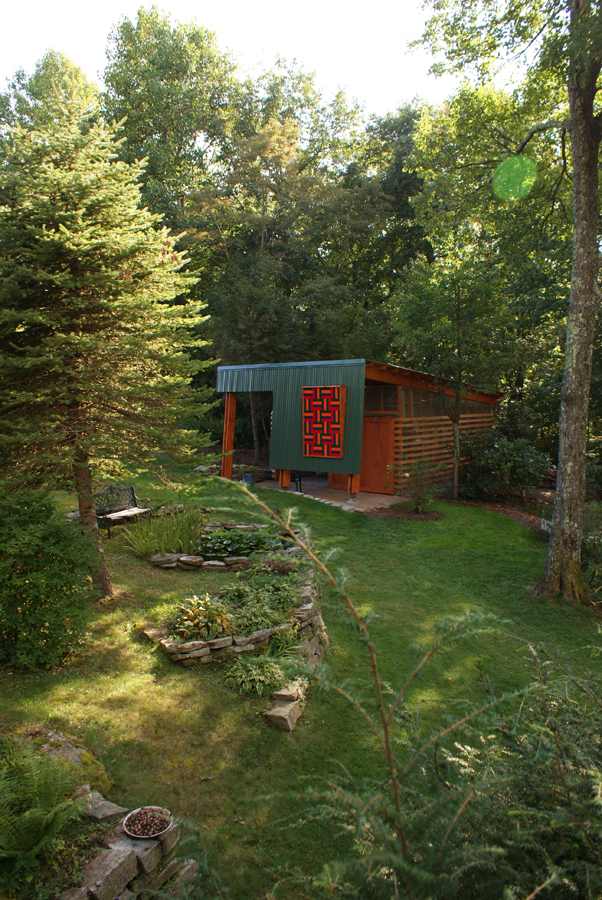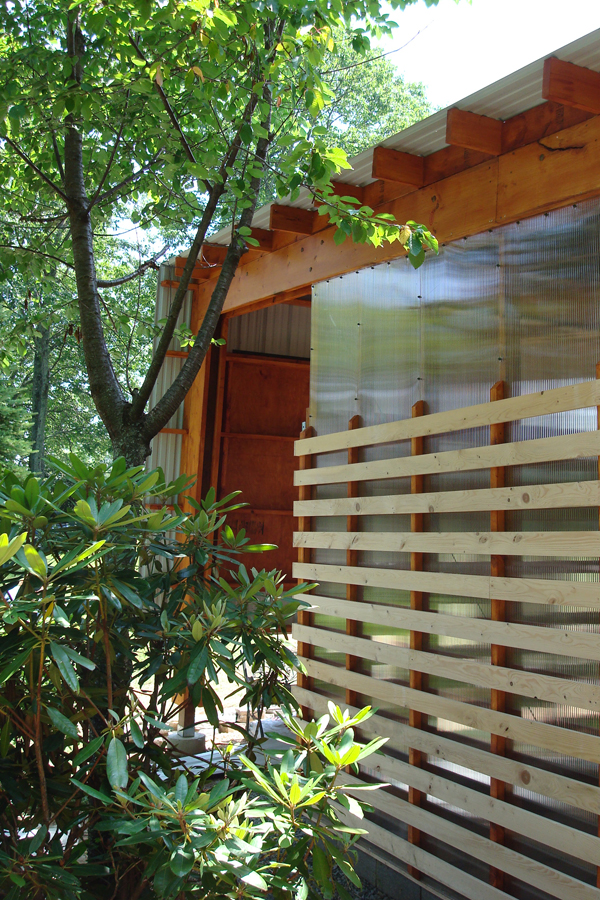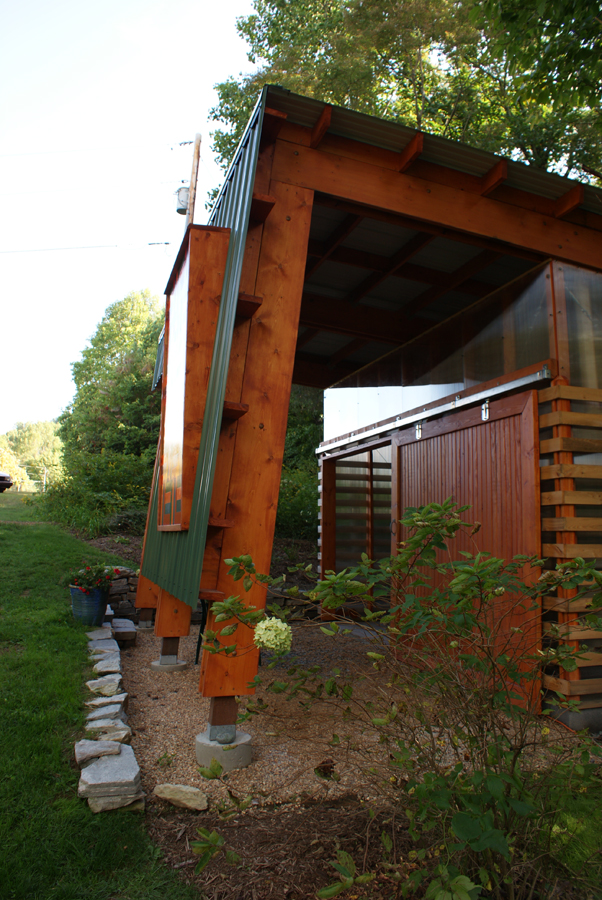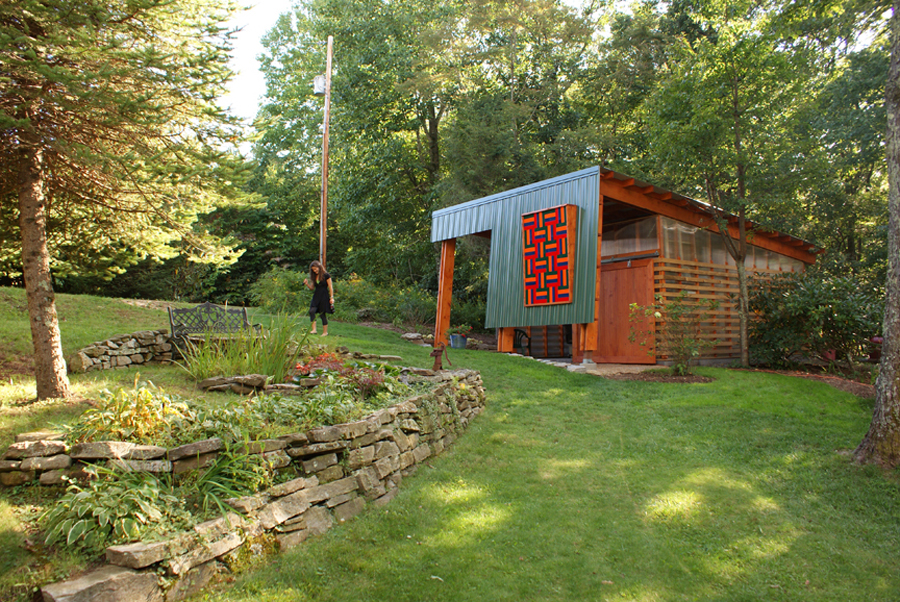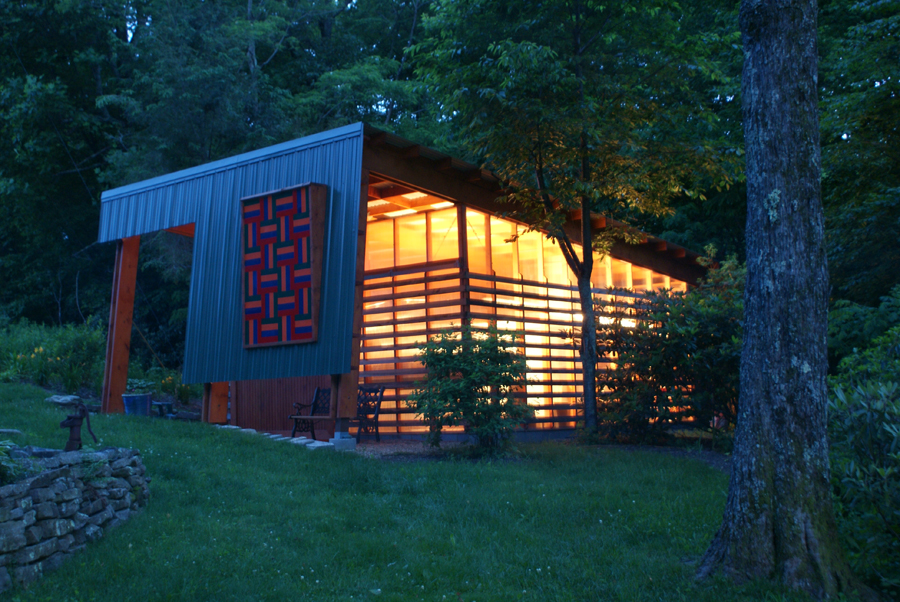 View Images:
Tags:
architect
,
artist
,
kiln